NOTE: Download marks suitable for web or print from our Official Logos for Web and Print page. The images below are only for illustration of the guidelines.
Use of the Penn State Mark
Visual Identity
We have retained the visual equities of the Lion, shield, and Penn State blue color, which are important components of our visual heritage. In this shield, we have focused on the head and face of the Nittany Lion Shrine. We made the shield more contemporary and engaging.
The shield works well in both large and small sizes. Modifications were done to ensure the shield is easier to reproduce small and in the digital environment.
Never redraw or try to recreate our shield. Any modification of our shield diminishes its impact and weakens our legal protection. Only authorized artwork may be used.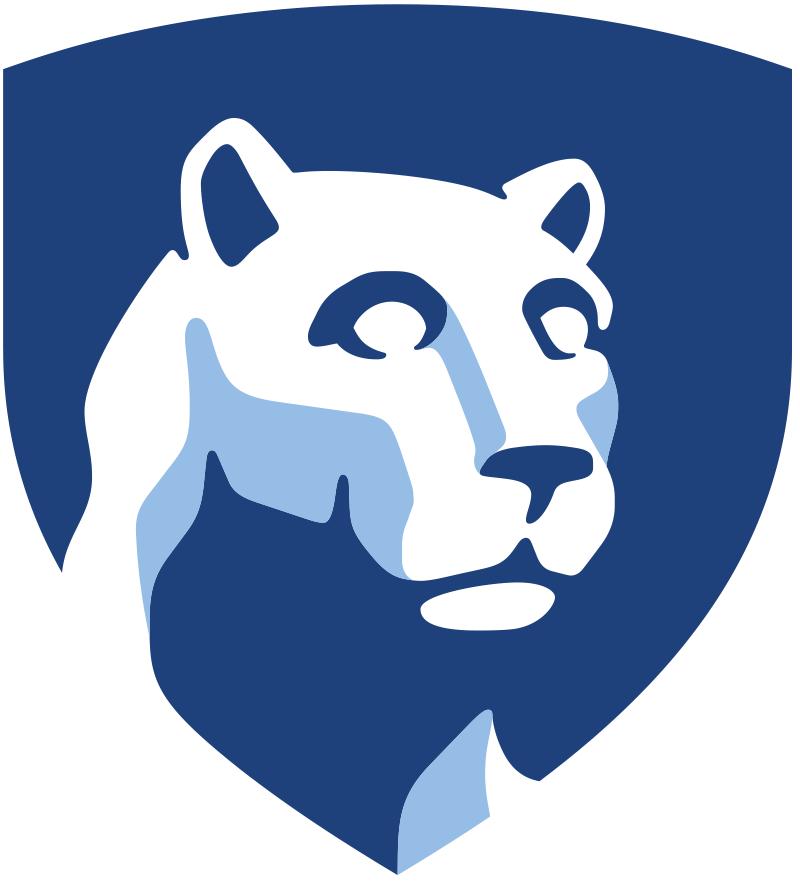 Typography is an essential component of our brand identity. Used consistently and effectively, typography distinguishes and adds personality to our communications, in addition to ensuring legibility. For most print applications, we will continue to use Avenir and Serifa type families.
Color: Mark use
The color versions shown here are the primary ways our mark will be seen. Note that placing the mark on another color or photographic background is acceptable as long as it adheres to our visual identity standards.
Our reverse-use marks are not simply the positive marks with a white logotype. The scale, position, and weights have been optically adjusted. Use the reverse-use marks for reverse applications.
Our two-color marks are the preferred versions, as they provide the most effective presentation of our mark. These two-color marks should be used whenever possible.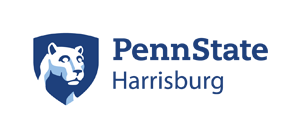 Two-color mark with PSU dark blue and PSU light blue is the preferred color version.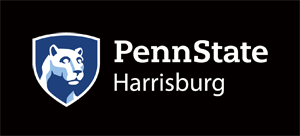 Two-color reverse mark with PSU dark blue and PSU light blue is the preferred color version for dark/black backgrounds.
The one-color blue mark can be used as a cost-effective alternative and the one-color black mark is permitted where printing in black is required, such as a newspaper ad.
One-color mark, black with screen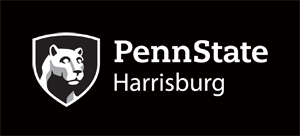 One-color reverse mark, black with screen
Please check with the Marketing and Communications Office if you have any questions as to the proper use of the other colors, as some color usage is not permissible.
Strict University guidelines govern the use of the Penn State/Penn State Harrisburg logo/mark. Deviation from these rules is not permissible. For complete information about the Penn State logo guidelines, please visit the Visual Identity Standards website.
The mark must be used on all publications, Web pages, advertisements, and any other written materials that will be seen by our external constituencies.