Philanthropic support provided by members of the Capital Society changes lives every day at Penn State Harrisburg. Without their support of scholarships, academic programs, intercollegiate athletics and more, maintaining the high quality student experience that is expected at the Capital College would not be possible.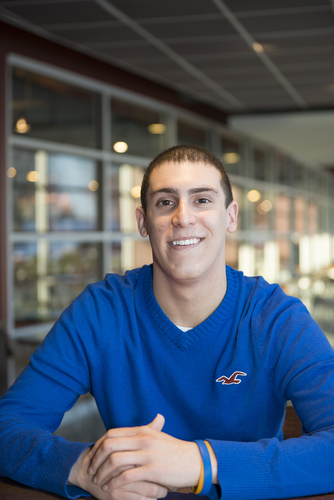 "Because of the scholarship support I've received, I'm able to advance my educational and professional goals. That support makes it possible for me to explore opportunities and challenges, participate in many extracurricular activities, and worry less about the cost of tuition."
Andy Dessel, a Public Policy major and a Communications minor, has been active in THON, the University Faculty Senate, Lion Ambassadors, basketball and volleyball intramurals, and has participated in two summer internships in the Harrisburg community.
Please take a moment to read the stories below about a few of our generous Capital Society members. These benefactors have supported College initiatives and programs that are close to their hearts.
Profiles of select members:
The Office of Development is pleased to work closely with Capital Society members to design a gift that maximizes impact, and provides direct support to an initiative that is most meaningful for each donor. Endowment gifts are carefully managed by Penn State to provide permanent, ongoing support for our students and programs so that the gift—and the legacy of our donors—endures for the life of the College.
To inquire about becoming a member of The Capital Society or to check the status of your membership, please contact the Office of Development at (717) 948-6316.