History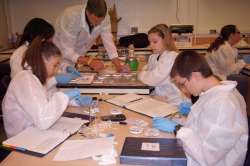 CAIMS was founded in the Capital Region in 1992 as part of the National Goals 2000 Initiative to bring together education, business, industry, government, and the community to assist school districts in the delivery of high-quality mathematics and science education. CAIMS moved to Penn State Harrisburg in 2002. CAIMS is managed by a Director and is guided by an Advisory Board of engaged citizens with expertise in math and science areas. It is funded through corporate/ industry sponsors, foundations, grants, and EITC donations.
Mission
CAIMS is a living learning laboratory that serves as a catalyst for fostering synergy among K-16 teachers and students, industries, community members and others interested in exploring transdisciplinary STEM topics. The Institute focuses on providing data driven teaching and learning experiences to prepare a future workforce that will be globally competitive.
Vision and Goals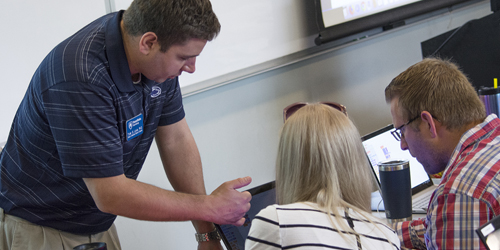 The CAIMS vision is to institutionalize a partnership with the ultimate goal of delivering all levels of STEM through a comprehensive innovative curriculum not seen before in central Pennsylvania.
This plan will also include outreach to local schools, the development of further partnerships, and a concerted program of research in the waning interest of underrepresented populations in STEM, particularly in grades PK-12, necessary to build a seamless pipeline of education and support.
Goals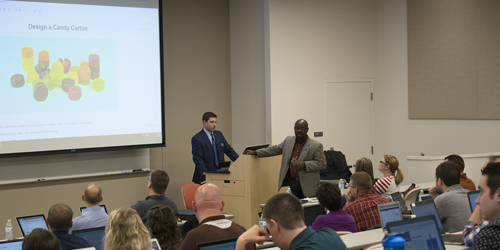 Deliver training on the latest STEM instructional materials and provide those materials to be implemented in local schools to advance STEM education.
Provide service to local school districts in the form of professional development for teachers.
Engage Penn State Harrisburg faculty in transdisciplinary research and outreach.
Offer authentic learning experiences for teacher education students to work with K-12 students, teachers, and higher education content experts.
Raise community awareness of the STEM learning opportunities at Penn State Harrisburg.
Building additional and broader partnerships, providing a seamless pathway for PSH undergraduates to graduate schools throughout the country, as well as providing a unique opportunity for preparing STEM teachers for the area schools.
Future Focus on Expansion
CAIMS Celebrates 25 Years of Success (CAIMS is the only remaining viable program of the original Capital Area Goals 2000).

Publicity campaign for future support and expansion, including possible billboard
Expansion of Advisory Board
Strengthening partnerships with industries

Exploring further means to target our focus on STEM
Exploring partnerships for workshops in partnership area Intermediate Units, Educational Associations and the PA Department of Education
Focus on training teachers to deliver the latest standards-based STEM content