The demand for educated STEM graduates is increasing at the local, state, and national level.  The School of Science, Engineering, and Technology's goal is to increase the production of highly competent and well-qualified engineers and scientists for central Pennsylvania.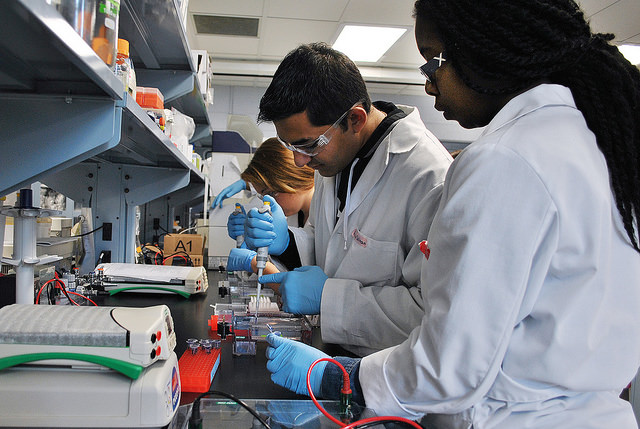 To accomplish this goal, the School is focusing on providing qualified students financial support through scholarships. Private philanthropy plays a significant role in overcoming the many financial challenges students face. You can make a difference in the life of a Penn State Harrisburg student through a scholarship or award, starting at $1,000 a year.
Another way of supporting students is through a gift to the STEM endowment. The STEM endowment provides funding for important initiatives such as undergraduate research, community outreach, summer enrichment programs, student competitions, invited speakers, visits to local industry sites, and other similar educational activities. We encourage our regional partners to also consider donating scientific equipment specific to their industry.
Based on your level of support, naming opportunities are available through the STEM endowment as well as other areas of Penn State Harrisburg.
Please contact the Development Office to discuss your philanthropic ambitions and how we can best structure a gift that is meaningful to you.