Want to leave a permanent mark on campus?
Penn State Harrisburg is pleased to offer a variety of customized, facilities naming opportunities throughout campus. From group study classrooms, to team locker rooms, to state-of-the-art laboratories, a permanently named space is a great way to cement your legacy. Our staff would be pleased to work with you to design a naming opportunity that fulfills your interests and provides long-lasting benefit for students.
At Penn State Harrisburg, we work diligently with interested donors to create unique naming opportunities, and assist in making your philanthropic contribution as impactful as possible. In addition to establishing a one-of-a-kind space that will bear your name in perpetuity, donors are encouraged to participate in discussions about how their naming gift will bring additional benefit to the college and its students. Whether allocated for student scholarships, or to enhance academic programming and research, your gift to name a facility goes much further than just that location.
Featured Areas for Naming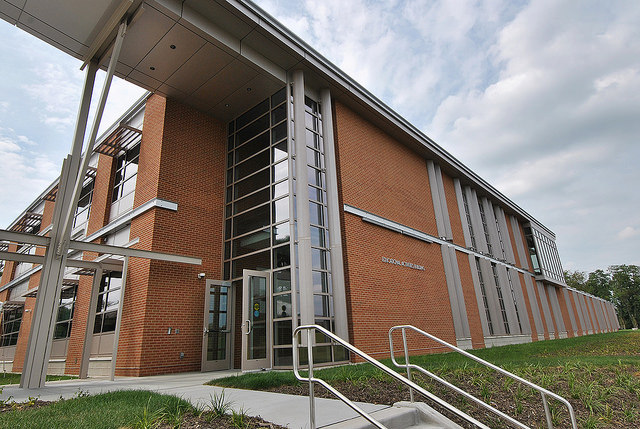 The Educational Activities Building
Naming Opportunities from $25,000
Completed in fall, 2014, the renovated and expanded Educational Activities Building represents yet another milestone in our development.
Over 55,000 square feet of new educational space was created including technologically advanced multi-purpose classrooms, cutting-edge laboratories and research centers.
The Student Enrichment Center
Naming Opportunities from $25,000
Since it opened in 2016, the Student Enrichment Center has become a frequent destination for each and every student. A centrally located resource under one roof, the SEC has brought together several important services that students need to access regularly as they make their way through their undergraduate or graduate studies, including:
Counseling and Student Disability Resources
Honors education
International study programs
Lambert Undergraduate Advising Center
John Crain Kunkel Career Center
Student Advising
The Russell E. Horn Learning Center and Spiritual Center
The Student Enrichment Center also provides another on-campus eatery, The Outpost, as well as recreational space for students. All together this facility enables students to move seamlessly between departments and provide new, innovative learning spaces where students can gather.