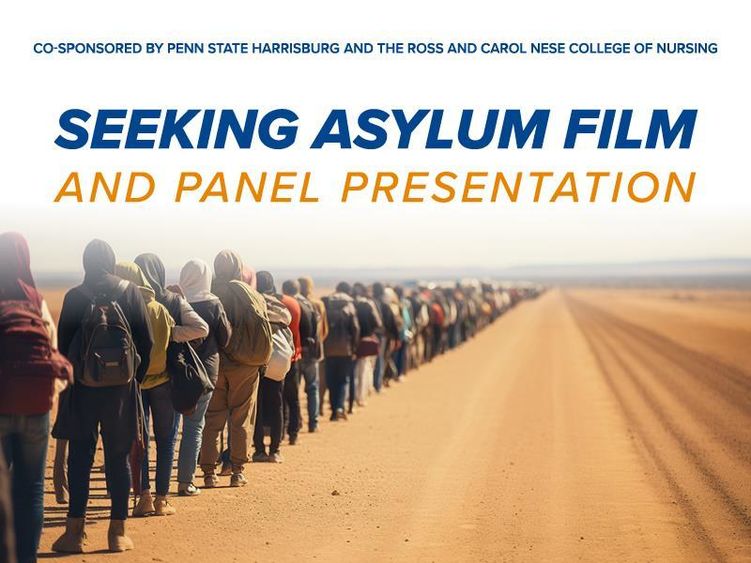 HARRISBURG, Pa. — Penn State Harrisburg's Diversity and Educational Equity Committee and the Ross and Carol Nese College of Nursing will co-sponsor an event featuring the film documentary "Seeking Asylum" from 11:30 a.m. to 1 p.m. Oct. 10 in the Kulkarni Theater at Penn State Harrisburg and virtually via Zoom for University Park students and other virtual attendees.
"Seeking Asylum" bears witness to the deterrents migrants face when petitioning for asylum in the United States. According to the film, many people view entering the U.S. as the final hurdle of the migration journey, but quickly learn that once in the country, the fight has just begun.
The event will show roughly 30 minutes of the film, followed by a live panel discussion and Q&A with Penn State faculty and a children's immigration attorney who is featured in the film, which includes moderator Wanda Knight, and panelists Veronica Thronson, Senel Poyrazli, A. Patricia Aguilera-Hermida, Juliette Tolay, Sheldon Fields and Jennifer Nagda.
The event is free and open to students, staff, faculty, alumni and the community. Pre-registration is strongly encouraged for Penn State Harrisburg attendees; however, walk-ins can be accommodated the day of the show. University Park students and other virtual attendees must register through the Eventbrite link in order to receive a Zoom link to the event. The link to registration can be accessed here.
Penn State Harrisburg students
In addition, the event has been approved as a First Year Seminar (FYS) event for Penn State Harrisburg students. In order to receive FYS credit, sign-in at the event to verify your attendance. International appetizers and desserts will be served in the SEC Lobby of the Kulkarni Theater immediately following the program.