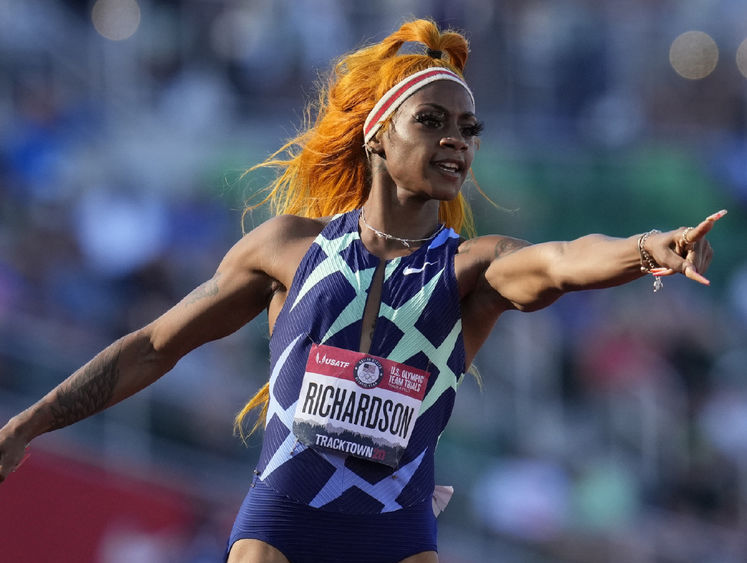 MIDDLETOWN, Pa. – Penn State Harrisburg's Diversity and Educational Equity Committee will present 'A Conversation with Sha'Carri Richardson' on Thursday, Feb. 24, at 7 p.m. in the Mukund S. Kulkarni Theatre in the Student Enrichment Center on campus.
Richardson is a record-setting track and field 100- and 200-meter sprinter. In her first and only year at Louisiana State University, she won the NCAA Outdoor Championships in a record setting time of 10.75 seconds. She then took her talents to the professional ranks, forgoing her final three years of college eligibility. She ran a 10.72 at the Miramar Invitational, becoming the 6th fastest sprinter in history. Richardson then followed that up with a 10.64 in the semifinals at the U.S. Olympics trials.
Her honors include the 2019 Female Bowerman Award-Best female athlete in Track & Field, a 2021 USA Track & Field Female Athlete of the Week and the No. 1 ranked 100-meter sprinter in the U.S. by Track and Field News in 2021.
"A Conversation with Sha'Carri Richardson" is free and open to the public, but registration is required. Reserve tickets at shacarri.eventbrite.com.
For more information, please contact: Jenn Shultz at [email protected] or Kiera Gladman at [email protected].