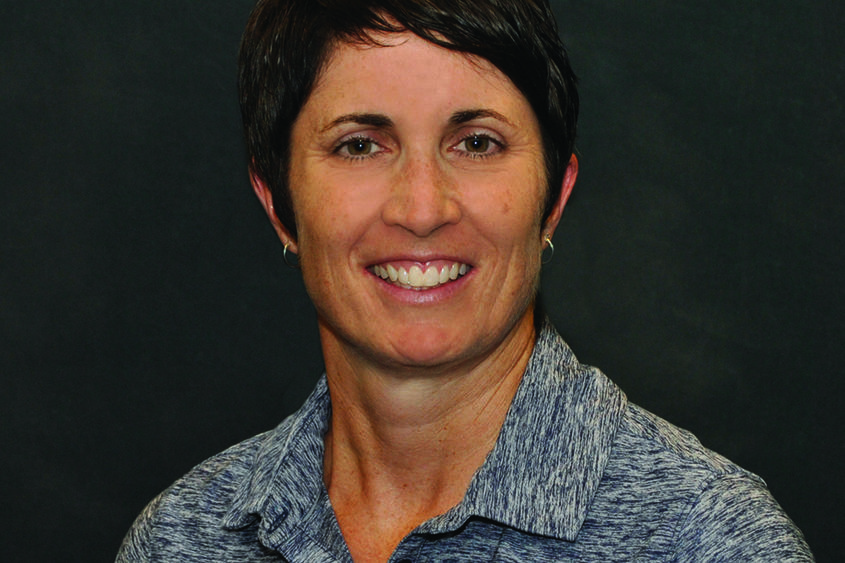 MIDDLETOWN, Pa. — Rebecca Weiler-Timmins, associate teaching professor of kinesiology in the School of Behavioral Sciences and Education, has been named Penn State Harrisburg's faculty athletic representative. In the role, Weiler-Timmins will serve as a liaison between the college and the athletics department, assist student-athletes in balancing their athletics and academics, and serve as a representative of Penn State Harrisburg in conference and NCAA affairs.
Weiler-Timmins succeeds Joseph Cecere, associate professor of engineering in the School of Science, Engineering, and Technology, who served in the role for 16 years, since the college's reinstatement of intercollegiate athletics prior to the 2005-06 academic year.
"I am truly honored to become the next faculty athletic representative for Penn State Harrisburg," said Weiler-Timmins regarding her new role. "I look forward to working with the student-athletes, coaches, and administrators in this capacity."
Weiler-Timmins began her academic career at Penn State Harrisburg in 2006 and became coordinator of the kinesiology program in 2015. She also serves as the director of the Center for Fitness and Wellness.
In 2011, Weiler-Timmins earned a doctorate in education from Penn State after earning a master of education degree from The College of New Jersey (TCNJ) in 1997. She received a bachelor of science degree from Manhattan College in 1995.
"We are super excited about Dr. Weiler-Timmins becoming our next faculty athletic representative," said Rahsaan Carlton, director of athletics at Penn State Harrisburg. "She has the ideal experience and background to thrive in this role. She will be involved in important discussions at the University, conference, and NCAA levels.
"I also want to thank Dr. Cecere for his excellent work in the faculty athletic representative role over the past 16 years. It was with his help that we were able to develop and establish a great relationship between athletics and our campus faculty members," said Carlton.
Weiler-Timmins has been a staple of college athletics since she played basketball at Manhattan College, where she scored more than 950 points before transitioning to coaching. She served as a women's basketball graduate assistant at TCNJ, and later held coaching positions at Bucknell University, Princeton University, and Mary Washington.