Features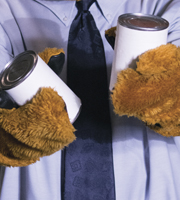 Serving our Student Community
Penn State Harrisburg has a number of services available to help students, whether it is combating hunger or making sure they are properly attired professionally, the campus has several resources to serve our student community. Read more below:
The Career Closet makes professional attire accessible to all students
WE cARE student food pantry opens at Penn State Harrisburg
Student takes on food insecurity, creates 'A Nourished Community' website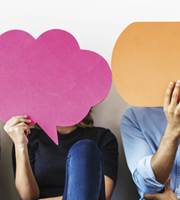 Learning by Doing
Penn State Harrisburg faculty often integrate experiential learning – learning by doing –into their teaching. Experiential learning opportunities can come in many forms, like study abroad or student government participation. This year, students in various majors were able to put theory into practice, participating in class projects with real clients trying to solve business challenges. The arrangements proved mutually beneficial. Students gained knowledge and skills in teamwork, organization, communications, and client relations. They also began to develop a professional network. At the same time, their clients gained valuable help and insight in addressing issues. Check out a few stories: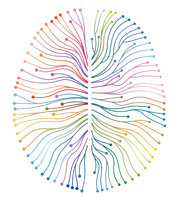 Penn State Harrisburg has received a leadership gift of $2.5 million from the Douglas W. Pollock Foundation to establish the Douglas W. Pollock Center for Addiction Outreach and Research on its campus. The center will address two areas of the substance abuse problem within the central Pennsylvania region, while serving as a catalyst to enhance communications and align numerous agencies and organizations in efforts to combat substance abuse.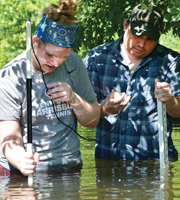 When it comes to improving the waters of the Chesapeake Bay, one Penn State Harrisburg researcher suggests taking the long view. As a geologist, Jennifer Sliko, assistant teaching professor of earth and geosciences in the School of Science, Engineering, and Technology, is used to studying the earth in the context of thousands of years. But for the Bay, she's only currently talking about decades.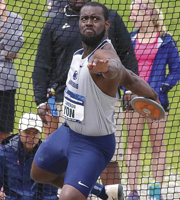 Penn State Harrisburg senior Cameron Yon became the first student-athlete in school history to win a national championship when he secured gold in the discus throw at the NCAA Division III Outdoor Track and Field Championships, held Thursday, May 23, at the SPIRE Institute in Geneva, Ohio.
News
​Around Campus
As part of the School of Science, Engineering, and Technology Lecture Series, Gerald E. Galloway '74g, retired brigadier general in the U.S. Army, presented a lecture on urban flooding.

60 math and technology and engineering teachers from 30 middle schools participated a 3-D printing workshop offered by the college's Capital Area Institute for Mathematics and Science.

This year's Wellness Party featured the "slushie bike," which uses the cyclists pedaling energy to power a blender.

Canadian fiddling and step-dancing siblings The Fitzgeralds performed as part of the Kulkarni Cultural Series.

Retired astronaut and Penn State alumnus Guion "Guy" Bluford Jr. presented "STEM Forward: Minorities in Engineering" and discussed his space shuttle flights and the future of manned space flight.

The college's School of Humanities presented the spring musical Tony-award-winning comedy "25th Annual Putnam County Spelling Bee."

More than 50 student projects were on display at the annual Capstone Design Conference, which combines classroom learning with real-life applications.

Chef Athan Spanos demonstrated kitchen techniques for participants in the Early Reach Academy, a program that helps prepare high school students with disabilities for success in college and employment. High school students in the two-week STEM Summer Enrichment Program learned about science, technology, engineering and mathematics careers through hands-on activities.

Held for the first time this spring, the Business Pitch Bootcamp is an intensive five-week startup course for university and community entrepreneurs.