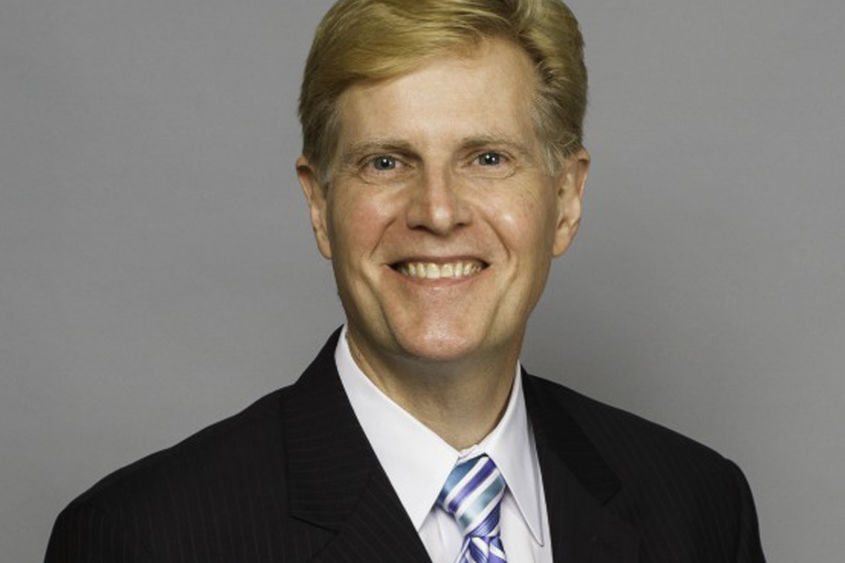 HARRISBURG, Pa. — Penn State Harrisburg has announced the appointment of Mark Kiselica as the director of the college's School of Behavioral Sciences and Education, effective July 1.
A licensed psychologist and a licensed professional counselor, Kiselica worked in a variety of mental health settings before making a transition to higher education, where he has acquired 30 years of experience as a professor and administrator.
"We are pleased to have Dr. Kiselica join Penn State Harrisburg," said Chancellor John M. Mason Jr. "His extensive background in higher education and the behavioral sciences will help continue to elevate our School of Behavioral Sciences and Education, and further impact the educational experiences of our students."
A professor of psychology, Kiselica's previous position was as vice provost for academic affairs at Cabrini University in Radnor, Pennsylvania. He was the founding dean of Cabrini's School of Humanities and Social Sciences and also had served Cabrini as acting provost and vice president for academic affairs, and as the acting dean of the School of Business, Arts, and Media. He has held academic and administrative posts at Ball State University in Muncie, Indiana; Elizabethtown College in Elizabethtown, Pennsylvania; Iona College in New Rochelle, New York; and at the College of New Jersey in Ewing, New Jersey, where he had served most recently as dean of the School of Education.
Kiselica has dedicated his professional life to studying and helping troubled boys and men and to addressing social issues, such as racism, anti-Semitism, and adolescent pregnancy and parenthood. He is the author of over 150 publications, including "Counseling Troubled Boys," and "When Boys Become Parents: Adolescent Fatherhood in America." He also is the editor of the Routledge Book Series on Counseling and Psychotherapy with Boys and Men, which features 17 books addressing the mental health needs of various populations of boys and men.
Regarding his new appointment, Kiselica said, "I am honored to join the outstanding teacher-scholars and staff members of the School of Behavioral Sciences and Education, and to be a member of the Penn State Harrisburg community. I look forward to working with my new colleagues to serve the students and to address the social, health care, and educational needs of the greater Harrisburg region, Pennsylvania and the nation."
Kiselica's scholarly works have been cited in dozens of major journals and textbooks in psychology, sociology and counseling, and by hundreds of service organizations throughout the world. He also has appeared as a guest expert on state, local, national and international news outlets.
Kiselica has provided extensive service to the community. A former president of the Society for the Psychological Study of Men and Masculinity, Kiselica has served as a consulting scholar for the Federal Fatherhood Initiatives of the Clinton, G.W. Bush and Obama administrations. He also was a consulting scholar for the National Advisory Mental Health Council's Behavioral Science Workgroup of the National Institutes of Mental Health.
In recognition of his national impact on the science and practice of the profession of psychology, Kiselica was named a Fellow of the American Psychological Association and an Alumnus of Distinction of Saint Vincent College, and he was the recipient of the American Counseling Association's Award for a Humanitarian and Caring Person in honor of his work to combat racism and anti-Semitism. He is also a Fellow of the American Council on Education. Kiselica was named the Researcher of the Year by the Society for the Psychological Study of Men and Masculinity and the American Mental Health Counselors Association.
Kiselica, a native of New Jersey, holds a doctoral degree in counseling psychology from Penn State University, a master's degree in psychology from Bucknell University, and a bachelor's degree in psychology from Saint Vincent College.