The Penn State Justice and Safety Institute serves as the state's lone administrator of the sheriff's training academy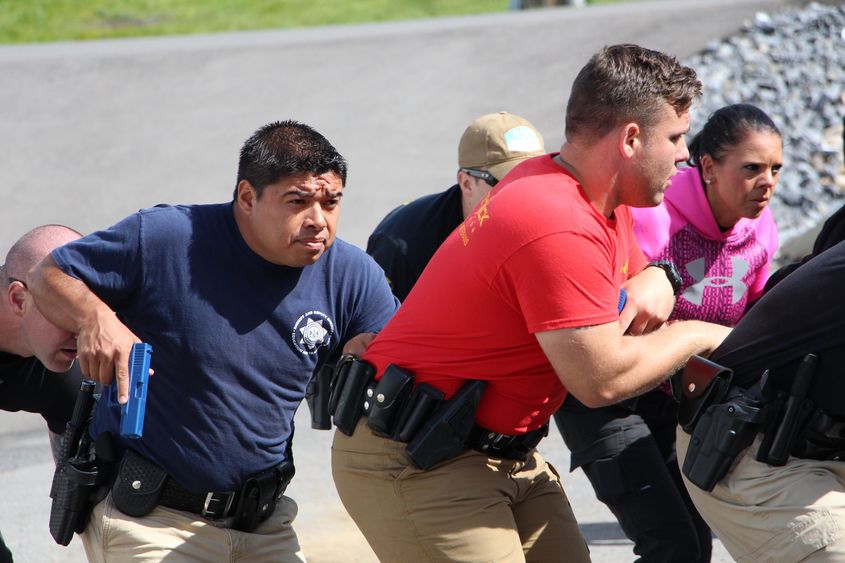 UNIVERSITY PARK, Pa. — Pennsylvania's newest class of deputy sheriffs will begin serving their home communities after graduating from the state's training academy administered through the Penn State Justice and Safety Institute.
The 36 deputy sheriffs will graduate on Friday, Sept. 8, from the Sheriff and Deputy Sheriff Education and Training Program. Penn State JASI administers the state's lone academy, which all sheriffs and deputy sheriffs from Pennsylvania's 67 counties must complete before beginning active duty. The graduation ceremony will be held at 11 a.m. in the HUB-Robeson Center's Heritage Hall on the University Park campus.
"I always wanted a job in law enforcement, and the academy's done a great job preparing me to give back to my community," said 21-year-old cadet Noah Brooks, from Huntingdon. "I grew up in Huntingdon County, and there's a lot of people I want to help."
The 19-week academy, held in State College, provides expertise in several law enforcement areas, including Pennsylvania crime codes and civil procedures, cultural diversity, ethics, firearms, first responder/first aid, defensive tactics, courtroom security and physical training. JASI utilizes judges, attorneys and local, state and federal law enforcements officers to help deliver the training.
The Pennsylvania Commission on Crime and Delinquency selected JASI as the academy's administrator in 2000, and Penn State has helped more than 3,000 cadets graduate. The current class will be the 53rd to graduate from the academy since 2000, and classes are normally capped around 40 cadets. JASI holds two to three programs each year.
"The academy provides cadets with the requisite knowledge and practical experience needed to become successful law enforcement professionals for their communities," said Penn State JASI Director Steve Shelow. "We're proud to work with the PCCD in administering the academy, and the success we've had is a testament to the excellent full-time staff and part-time instructors who deliver high quality training."
Brooks, who serves in the Marine Corps Reserve as a military police officer, credits the academy's instructors for preparing him for the job's various functions and said their use of practical applications has helped keep training current.
Cadet Tinisha Crawford, from Berks County, left her job as a kindergarten teacher to follow in a family member's footsteps. The 25-year-old's uncle served as a Berks County deputy sheriff. Although no longer a teacher, the Robesonia native said serving as a deputy sheriff will still give her the chance to give back to children in her community through various outreach programs.
"I can make the world a better place for them to live," Crawford said.
Visit the Penn State JASI website for more information. JASI partners with Penn State Harrisburg's School of Public Affairs.