New sheriffs and deputy sheriffs attend the state's training academy run by the Penn State Justice and Safety Institute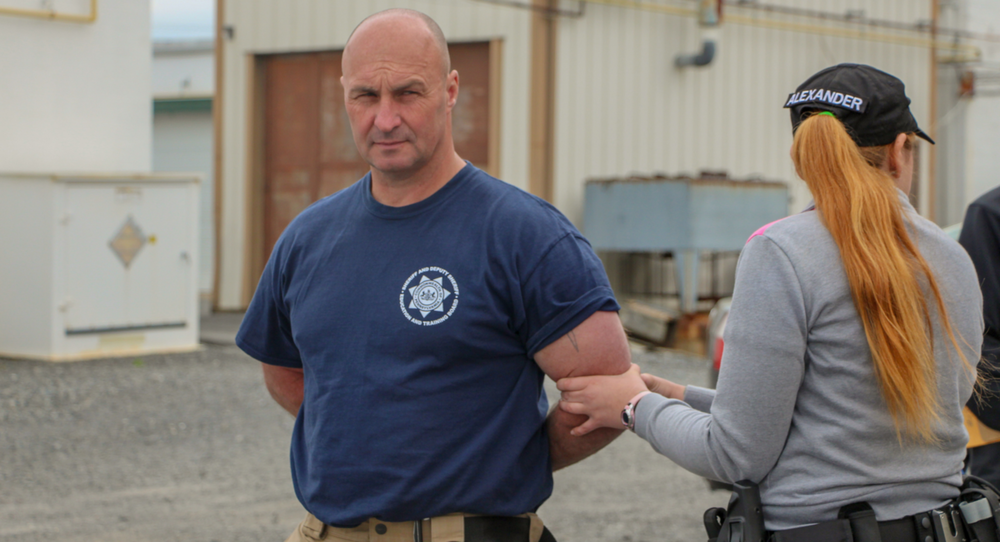 UNIVERSITY PARK, Pa. — Gramoz Fazliu wanted to support people in his community. For Dave Kessling, he was ready for another chapter in his life's call to service.
The pair will be among 29 deputy sheriffs who expect to graduate from Pennsylvania's Sheriff and Deputy Sheriff Education and Training Program — run by the Penn State Justice and Safety Institute — at a ceremony on Friday, May 17. All sheriffs and deputy sheriffs from the state's 67 counties must complete the Penn State-run academy before beginning active duty.
Fazliu, from Spring Mills, said he decided to join the Centre County sheriff's office to give back to his community.
"I want to be there to help people, to support people with whatever they need," Fazliu said. "I was always drawn to law enforcement. People need you, and when you help someone, you feel good knowing you did the right thing."
For Kessling, his decision to become a sheriff's deputy marked another time he was ready to serve. The Hollidaysburg, Blair County, native served in the U.S. Air Force for four years and worked in the state's Department of Corrections for more than two decades. 
"I've served all my life. It's something I've always wanted and needed to do," he said. "When I left the Department of Corrections, I felt something was missing. This is what I have done my whole life. I like to serve, whether it's my country or community."
The 19-week sheriff's academy, held in State College, provides expertise in several law enforcement areas, including Pennsylvania crime codes and civil procedures, cultural diversity, ethics, firearms, first responder/first aid, defensive tactics, courtroom security and physical training.
Penn State JASI — an Outreach service of Penn State — utilizes judges, attorneys, and local, state and federal law enforcement officers to help deliver the training.
Fazliu said the structure of the program, including training sessions held in classrooms and the field, helped prepare him for all situations.
"It prepares you for what you're going to be doing," he said. "I learn hands-on; that's what I like about this. The instructors work with you and make sure you understand everything. They don't move on until you get it."
Kessling said the academy took a more cerebral approach compared to the military and law enforcement trainings he has taken in the past.
"They make you really think about how your actions impact people's lives and how you need to approach situations with empathy," he said. "It's a different approach to what I've learned in the past. They put a personal side into it. I'm grateful they included that as part of the curriculum."
The current class of deputy sheriffs will be the 56th to graduate since 2000, when the Pennsylvania Commission on Crime and Delinquency selected Penn State JASI as the academy's administrator.
Visit the Penn State JASI website for more information. Penn State JASI partners with Penn State Harrisburg's School of Public Affairs.