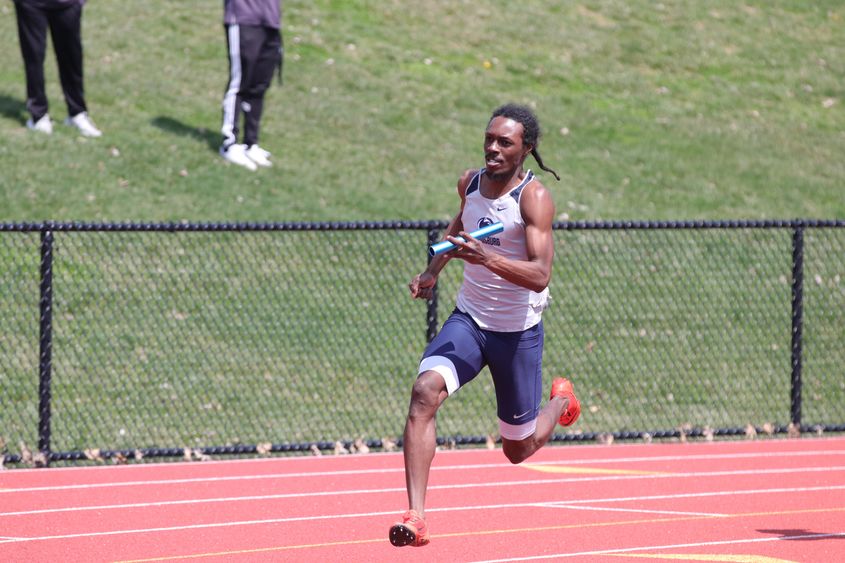 MIDDLETOWN, Pa. – Penn State Harrisburg's men's and women's indoor and outdoor track and field programs will compete as an affiliate member of the New Jersey Athletic Conference (NJAC) beginning in 2019-20, as announced by the conference in April.
"We are excited to welcome Penn State Harrisburg as the newest track and field affiliate member program in the NJAC," said NJAC Commissioner Terry Small. "It's a program that has achieved tremendous success in just a short amount of time, and I believe the inclusion of the Lions in the NJAC will help make an already strong track and field conference even stronger in the future."
Penn State Harrisburg returns to the North Eastern Athletic Conference (NEAC) beginning next fall after six years of competing as a member of the Capital Athletic Conference (CAC). With the NEAC not sponsoring indoor or outdoor track and field, Penn State Harrisburg will now hold membership and compete for NJAC championships in men's and women's indoor and outdoor track and field.
With Penn State Harrisburg joining the NJAC, the conference will feature 10 track and field programs next winter, including seven full-member programs: Montclair State, New Jersey City, Ramapo, Rowan, Rutgers-Camden, Rutgers-Newark and The College of New Jersey (TCNJ). The affiliate members include Farmingdale State, St. Joseph's-Long Island and now Penn State Harrisburg.
"We are very excited about our new affiliation with the NJAC," said Penn State Harrisburg Director of Athletics Rahsaan Carlton. "This membership will ensure that our track and field student-athletes will continue to have an opportunity for a high-quality conference championship experience."
"Penn State Harrisburg track and field is elated to join the reputable and talented NJAC," said Head Coach and Senior Woman Administrator Danielle Lynch. "We hope to make significant contributions to the conference on the track and in the field, and we're grateful to the NJAC for including us."
Since the program's inception in 2013-14, Penn State Harrisburg has achieved success on the track and in the field. Three student-athletes have earned four U.S. Track & Field and Cross Country Coaches Association (USTFCCCA) All-America honors: Cameron Yon (twice), Ashley Williams and Sarah Lehman. Other recognition includes 35 all-region accolades, 14 Eastern College Athletic Conference (ECAC) championships and 17 CAC titles. The team has sent 13 student-athletes to NCAA Division III Championship events and major award winners include Lynch (CAC Coach of the Year), Jalil Clayton (CAC Indoor Men's Athlete of the Year), Rae Rae Taylor (CAC Indoor Women's Athlete of the Year) and Lehman (USTFCCCA Regional Athlete of the Year, CAC Indoor and Outdoor Rookie of the Year).
"We are excited for the student-athletes of Penn State Harrisburg and the opportunity they will now have to compete in the NJAC Track & Field Championships," said Tom Thomasson, the NJAC Track & Field sport chair and Associate Athletic Director at Rutgers University-Camden. "Their addition as affiliate conference members will make our conference championships even more competitive."