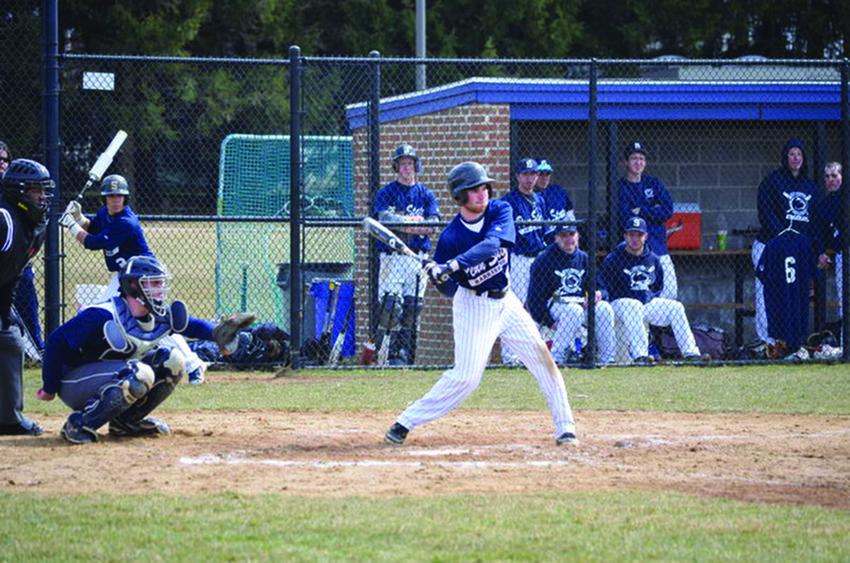 The Penn State Harrisburg baseball team made history several times over this spring, with impressive efforts, collectively and individually.
On May 5, the team, led by first-year Head Coach Ryan Bown, won its first North Eastern Athletic Conference (NEAC) championship, gaining an automatic berth to the NCAA Division III championship tournament. Among the season's defining moments were a 16-game win-streak and a program-record 23 regular-season victories.
Junior outfielder Dalton Trolinger was named the NEAC
championship most valuable player, with six hits, four runs, two RBIs, a stolen base and a .600 batting average.
On April 6, pitcher Derek Slagle made history when he became the college's the first player to throw a perfect game. The freshman gave up no runs, no hits and the Lions committed no errors en route to a 3-0 shutout victory that day. Slagle faced 21 batters and threw just 70 pitches, 51 of which were strikes.
At season's end, freshman Bryan Balshy was voted NEAC Rookie of the Year. The Lions first baseman drove in a team-high 42 runs and led the conference in RBIs.
Penn State Harrisburg's historic season ended May 16 when the Lions fell to Johns Hopkins in the regional round of the NCAA championship tournament.
More sports news is online at athletics.hbg.psu.edu.