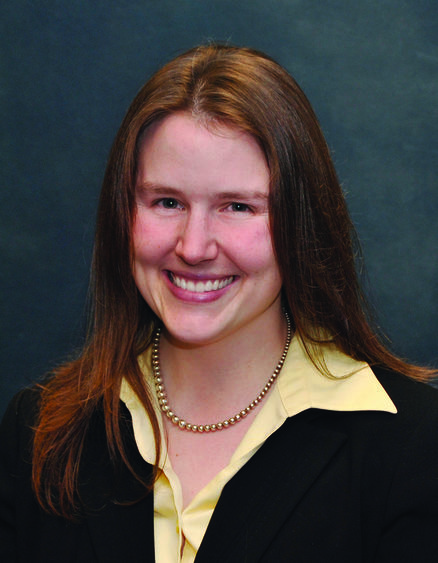 Penn State Harrisburg alumna Susan E. Dickinson, of Mechanicsburg, Pa., was recognized with the 2013 Penn State Alumni Association's Alumni Achievement Award. She is the sixth Penn State Harrisburg graduate to receive this honor.
Established in 2005, the Alumni Achievement Award recognizes alumni 35 years of age and younger for their extraordinary professional accomplishments. These alumni are nominated by an academic college and invited by the University president to share their expertise with students, faculty, and administrators. Eleven alumni were honored at a dinner ceremony on the University Park campus in April.
Dickinson, a 2011 M.B.A. graduate, is supervisor of the federal programs unit for unemployment compensation within the Pennsylvania Department of Labor and Industry. Coordinating federal programs for the Commonwealth, Dickinson works with the U.S. Department of Labor and state governments to provide services to unemployed claimants who held federal or military jobs. She is also responsible for federal unemployment extensions and disaster and trade-related unemployment caused by outsourcing to foreign countries.
Previously, Dickinson served as the director of the department's Office of Unemployment Compensation Service Centers, overseeing eight service center locations and more than 1,200 employees throughout the state. She has worked for the Pennsylvania Department of Labor and Industry since 2006 when she joined as an administrative management trainee.
Previous Penn State Harrisburg Alumni Achievement Award winners include Meghan Jasani '99 (2012), Heather L. Neary '09 (2010), Erik P. Keptner '94 (2008), Alex Guk '00 (2007), and Stephen C. Burkholder '94 (2005).