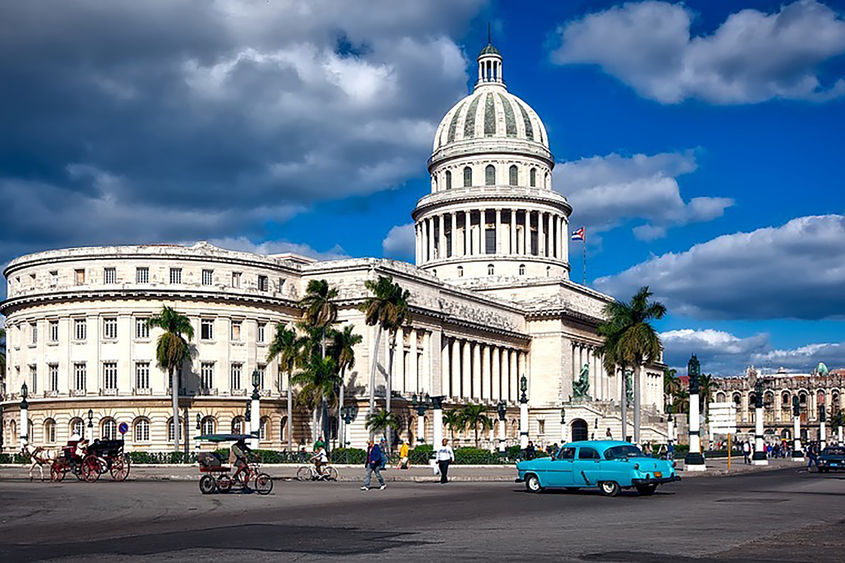 HARRISBURG, Pa. — Penn State Harrisburg has added Cuba to its spring 2018 international study tour offerings. The tour, which is available for the first time since diplomatic relations were reestablished between Cuba and the United States, will take place March 2 through 9 and focus on the exploration and discovery of the unique facets of Cuban culture.
Required readings and assignments prior to departure will offer information to enhance this cultural immersion opportunity. The course will include a homestay experience and service-learning encounter. Following the trip, each student will submit a formal response paper or project, which demonstrates both understanding and analysis of the cultural concepts studied and experienced in this course.
Along with Cuba, Penn State Harrisburg is offering study tours to London (March 2-10), Paris (March 2-11) and Germany (March 3-11).
All of the tours provide students an exciting opportunity to travel the world and learn about different countries through first-hand experience.
These tours go beyond the classroom, books, video and even the internet, to immerse students into other cultures.
Travel awards up to $700 are available for each of the tours from the Office of International Programs at Penn State Harrisburg. Awards are open to Penn State Harrisburg students only. The deadline to apply for these awards is Oct. 20.
To learn more about the 2018 international study tours, registration deadlines, and travel awards, contact Marie-Louise Abram, director of International Programs at (717) 948-6003 or [email protected].