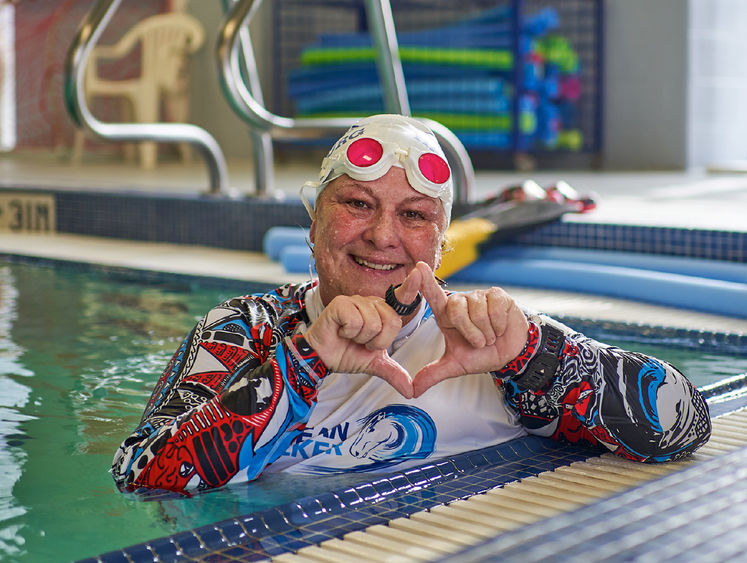 MIDDLETOWN, Pa. — Penn State Harrisburg swim instructor Holly Maitland-McKenna will hold the 11th annual "Swim for a Cure" event from 8 a.m. to 4 p.m. Sunday, Oct. 9, to raise money for the fight against pediatric cancer. 
The event will be held in the Penn State Harrisburg Aquatics Center in the Capital Union Building. 
Money raised during the event will benefit the Penn State Dance Marathon, more commonly known as "THON." THON's sole beneficiary is the Four Diamonds Fund, which provides financial support for pediatric cancer patients and their families. 
In previous years, Maitland-McKenna swam on her own to raise money for THON, with the help of other swimmers and sponsors. In the 10th annual event, she swam for 46 hours straight. 
The upcoming event format hopes to encourage the entire Penn State Harrisburg campus and community to get involved. 
Teams or individual swimmers are invited to commit to swim for one hour and raise $460 for THON. Participants can choose to be competitive or focus on fun with inflatable floats and toys. 
Over the previous 10 events, the swim-a-thon has raised more than $55,000 for THON. 
More information about donating or participating is available here. Questions can be sent to Maitland-McKenna at [email protected].