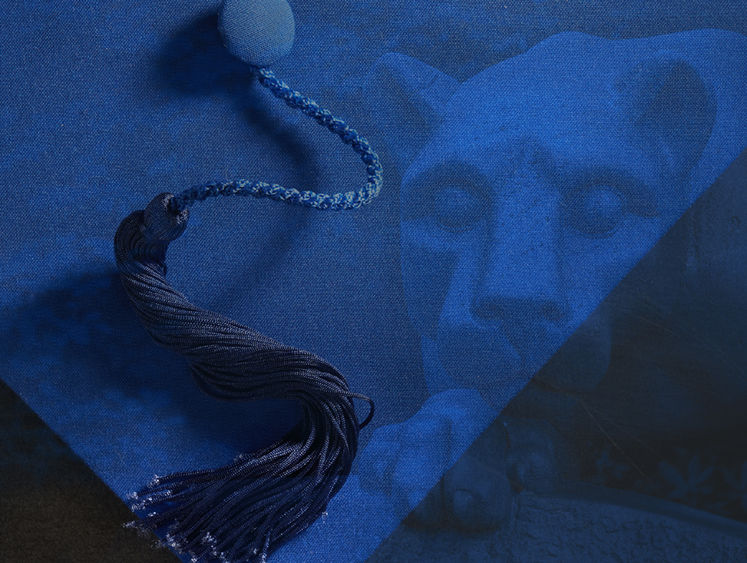 MIDDLETOWN, Pa. – Penn State Harrisburg will hold its spring 2022 commencement ceremony at 9:30 a.m. on Saturday, May 7, at the Giant Center in Hershey, Pennsylvania.
A live stream of the commencement ceremony will be available for the benefit of students' family members who may not be able to attend the ceremony in person. For more ceremony details and the livestream link, visit harrisburg.psu.edu/commencement.
Ted Kauffman will deliver the keynote address at the ceremony. Kauffman is the co-founder and former chairman of Eastern Connections, a package delivery company on the east coast of the United States; and chairman of Kauffman Holdings, an alternative investment vehicle involved in startups and companies that need restructuring. Most recently, he acquired Nastasi Foods, a purveyor of authentic, high-quality Italian foods with facilities in New York, and Sorrento and Milan.
Kauffman is a 1970 graduate of Penn State Harrisburg's School of Business Administration, from which he earned his bachelor's degree. A long-time supporter of the college, Kauffman has established the Kauffman Family Student Assistance Fund and the Kauffman Family Open Doors Scholarship to provide assistance to students, recognize those who have achieved academic success, and support those who are faced with personal difficulties or emergency circumstances that inhibit their ability to remain enrolled due to financial hardship.
In addition to his charitable investments, Kauffman has served the college in several other ways. He has contributed as a past member of the Project and Supply Chain Management program's advisory council, Penn State Harrisburg's School of Business Administration Advisory Board, and co-chaired the college's multi-year "For the Future Campaign."
Kauffman has been active in many organizations, including the World Presidents Organization, TEC Group – International Organization of CEOs, and the Young President's Organization. He is a volunteer with Big Brothers/Big Sisters and a mentor in both the Penn State Harrisburg Alumni Society's mentor program and the Young Entrepreneur Organization. In 2001, Kauffman was named an Alumni Fellow, the most prestigious award given by the Penn State Alumni Association. Kauffman and his wife, Stacey Boral, live in New York City.