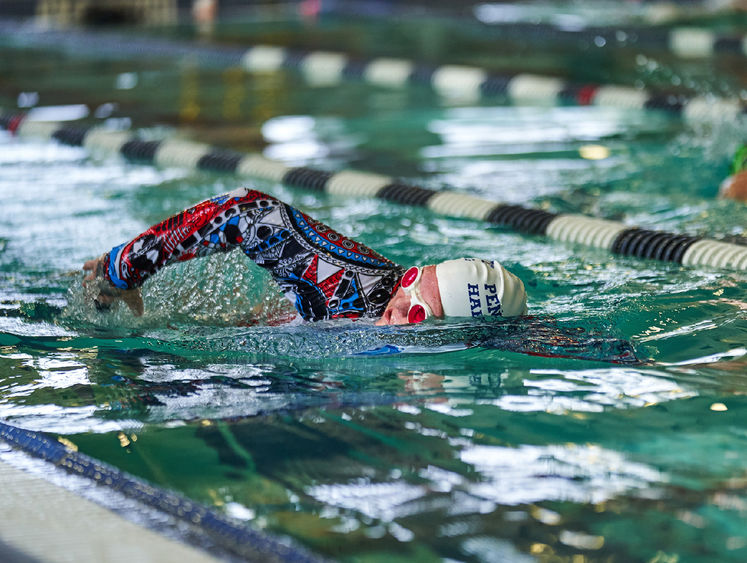 MIDDLETOWN, Pa. – Penn State Harrisburg swim instructor Holly McKenna will hold the 10th annual Swim-a-THON from 8 p.m. Wednesday, Jan. 12 to 6 p.m. Friday, Jan. 14 at 6 p.m. in the college's Capital Union Building aquatics center.
There will also be a livestream of the swim.
McKenna will swim for 46 hours straight, and with the help of other participating swimmers and sponsors, raise money for the Penn State Dance Marathon, more commonly known as THON. THON's sole beneficiary is the Four Diamonds Fund, which provides financial support for pediatric cancer patients and their families.
McKenna has been supporting the fight against childhood cancer for years. She created the "Swim for a Cure" swim-a-thon event 10 years ago and has raised $34,000 through marathon swims for Penn State Harrisburg Benefiting THON.
Anyone interested in participating can swim for a distance, time, or cheer McKenna and other swimmers on from the sideline. Click here for more information and to make a donation. If you are interested in participating in the Swim-a-THON, donating, or sponsoring a swimmer, you can also contact Holly McKenna at [email protected].