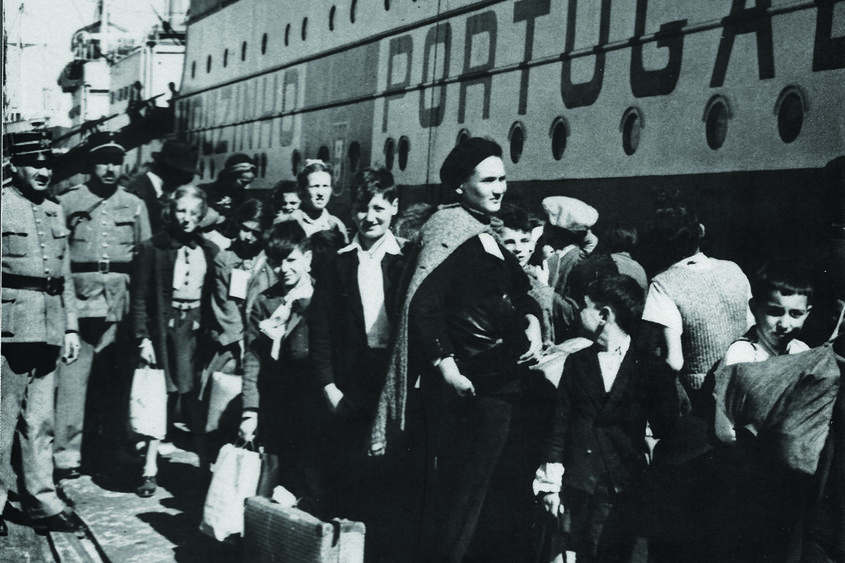 MIDDLETOWN, Pa. — The Center for Holocaust and Jewish Studies at Penn State Harrisburg will host a discussion by Marion Kaplan, the Skirball Professor of Modern Jewish History at New York University, via webinar at noon on Wednesday, Sept. 22.
Kaplan will discuss her book, "Hitler's Jewish Refugees: Hope and Anxiety in Portugal," which describes the experiences of Jewish refugees as they fled Hitler's regime and then lived in limbo in Portugal until they could reach safer havens abroad.
Kaplan is a three-time National Jewish Book Award winner for "The Making of the Jewish Middle Class: Women, Family and Identity in Imperial Germany" (1991), "Between Dignity and Despair: Jewish Life in Nazi Germany" (1998), and "Gender and Jewish History" (with Deborah Dash Moore, 2011), as well as a finalist for "Dominican Haven: The Jewish Refugee Settlement in Sosua" (2008).
Her other monographs include: "The Jewish Feminist Movement in Germany and Jewish Daily Life in Germany, 1618-1945" (ed.). She has also edited several books on German Jewish and women's history and has taught courses on German-Jewish history, European women's history, German and European history, as well as European Jewish history, and Jewish women's history. "Hitler's Jewish Refugees: Hope and Anxiety in Portugal, 1940-45," her newest book, was published by Yale University Press in 2020.
This event is free and open to the public. For additional information, contact Neil Leifert at 717-580-2954 or [email protected].