Event is part of The Center for Holocaust and Jewish Studies speaker series at Penn State Harrisburg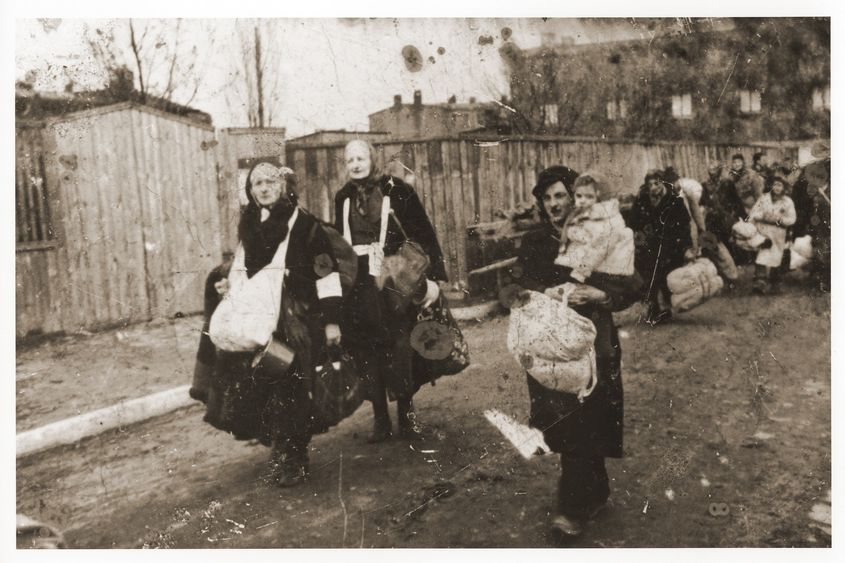 HARRISBURG, Pa. — The Center for Holocaust and Jewish Studies at Penn State Harrisburg will welcome Elizabeth C. Strauss, assistant professor of history at Mount St. Mary's University in Emmitsburg, Maryland, at noon on March 28 in the Mukund S. Kulkarni Theatre in the Student Enrichment Center. Strauss will present "And Tomorrow Death Will Come: Individual and Collective Aging in the Łódź Ghetto, 1939-1944."
In addition to teaching in the Mount Humanities Core Curriculum, Strauss offers history electives on modern European history, the Holocaust, Nazi Germany, the Cold War in Europe, history of the family, genocide in the 20th Century, and the Israeli–Palestinian conflict. Prior to joining Mount St. Mary's faculty full time in fall 2016, she worked as a contributor to the Mandel Center for Advanced Holocaust Studies' Encyclopedia of Camps and Ghettos at the United States Holocaust Memorial Museum.
Strauss' specialization is elderly Jews in the ghettos, their socioeconomic context, their roles in Jewish communities, and the treatment of the elderly as an embodiment of the totality of the Holocaust.
The lecture is sponsored by the Campus Outreach Lecture Program of the U.S. Holocaust Memorial Museum's Jack, Joseph and Morton Mandel Center for Advanced Holocaust Studies, supported by the generosity of the Jerome A. Yavitz Charitable Foundation, Inc., and Arlyn S. and Stephen H. Cypen.
The lecture is free and open to the public, and registration is not required. For more information, contact Neil Leifert at 717-580-2954 or [email protected].