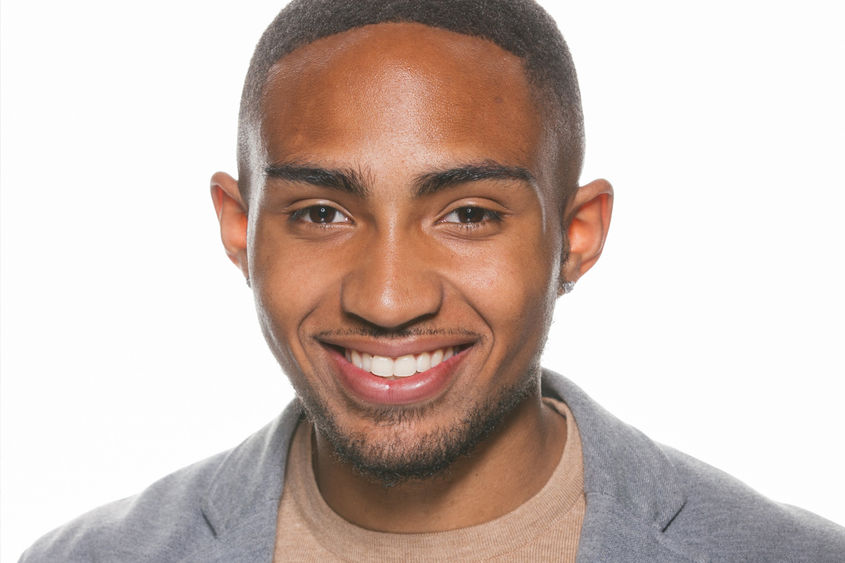 HARRISBURG, Pa. — Justin Jones, who will receive concurrent bachelor of science degrees in management and marketing as part of Penn State Harrisburg's Class of 2020, discusses his Penn State Harrisburg journey.
"Applying to colleges was definitely one of the most interesting times of my life. There were so many to choose from, but the reality is that I was only looking for one type of school," said Jones. "I was looking for a school that was small enough so that I wouldn't be just a number in the classroom, but big enough so that there were enough opportunities to network and meet different people.
"My cousin, a Penn State graduate, is the person who introduced me to Penn State. Once I visited Penn State Harrisburg's campus, I knew this was the right school for me. It fit the exact criteria that I was looking for. Being from New York City, Middletown, Pennsylvania was definitely an adjustment for me, but it was well worth it.
"One of the turning points of my college career that really shaped who I am as a man was joining my fraternity, Kappa Alpha Psi Fraternity Inc., during my sophomore year. After joining, there was a new version of myself that was unleashed. I started to become very involved on campus.
"In 2018, I became student government president. During my tenure, the organization and I hosted a 5K charity run on campus, dedicated to ending world hunger. We also did many hours of community service and created an initiative to motivate other clubs/organizations to serve the Middletown/Harrisburg community.
"I also starting serving on the Student Activity Fund Committee as the co-chair, helping fund student events that they would enjoy and to make their college experience much better. In 2019, I became the president of the Pi Psi Chapter of Kappa Alpha Psi Fraternity Inc., and spent the year dedicated towards giving back to the campus community and developing young men into leaders. The out-of-classroom experiences truly made my college experience amazing. I have also completed two summer internships at Google while in school.
"While these were amazing experiences, constantly being in a position of leadership was definitely a challenge. While I have always been a natural leader, my experiences at Penn State Harrisburg required a new level of myself that I did not know prior to school. When I came into college, my main goal was to leave a huge impact and leave the school and community better than when I found it. While I can confidently say that I did just that as I graduate, that journey was a challenging one. Since my main goal was to serve others, it was sometimes easy to forget about my own needs and self-care. I was giving a lot of energy towards my responsibilities, but not enough towards myself. That sometimes led to stress and feeling overwhelmed. However, I can honestly say that the community at Penn State Harrisburg made things much better.
"The relationships I built with faculty and staff were great, and people were always so supportive. The relationships I built are relationships I will treasure for life, and I am forever grateful to Penn State Harrisburg for that.
"After graduation, I will be moving to San Francisco, California, to start my career. I have been fortunate enough to receive a full-time position at Google in California, starting in September 2021. Until then, I will be a full-time entrepreneur, working on my online business that I started in December of 2019, Top Elite Fitness LLC. Top Elite Fitness is an online fitness coaching business dedicated towards helping women get in great shape and leave their own legacy in the world. Starting this business has been one of the most fulfilling things I've ever done, and I enjoy it every day.
"Without Penn State Harrisburg, I would not be in the position I am today. The experiences I've had have shaped me as a person, and they have helped me grow into the man I need to be to continue to achieve. These last four years have been nothing short of extraordinary, and I will always be grateful for Penn State Harrisburg for being such an essential part of my journey to success."
Jones received the Matthew Maldet Award for Students in the School of Business.