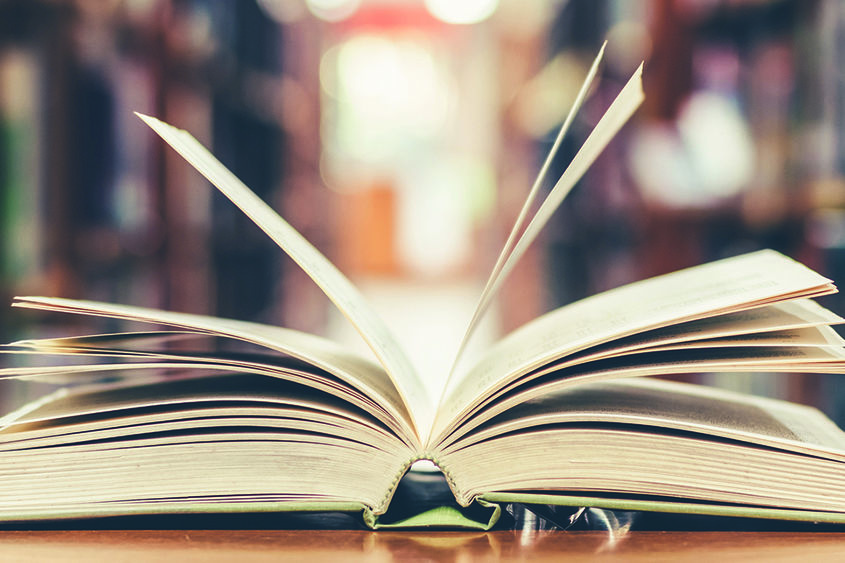 MIDDLETOWN, Pa. – The Penn State Harrisburg Reads program has chosen 'Everything I Never Told You' by Celeste Ng as its common text for the 2020-21 academic year.
The book explores themes of belonging, academic stress, family relationships, mental health, and racial and gender discrimination.
As described by the publisher, "'Lydia is dead. But they don't know this yet.' So begins this exquisite novel about a Chinese American family living in 1970s small-town Ohio. Lydia is the favorite child of Marilyn and James Lee, and her parents are determined that she will fulfill the dreams they were unable to pursue. But when Lydia's body is found in the local lake, the delicate balancing act that has been keeping the Lee family together is destroyed, tumbling them into chaos. A profoundly moving story, 'Everything I Never Told You' is both a gripping page-turner and a sensitive family portrait, exploring the divisions between cultures and the rifts within a family, and uncovering the ways in which mothers and daughters, fathers and sons, and husbands and wives struggle, all their lives, to understand one another."
"We chose this book because it addresses many of the issues our students face in their daily lives — topics that should be spoken about openly, but often are not," said Emily Mross, business librarian at Penn State Harrisburg and Penn State Harrisburg Reads co-chair. "Reading this book as a community is an opportunity to start many conversations about the challenges students face which you may not be able to see from the outside.".
According to Perdeta Bush, equity and compliance specialist and Penn State Harrisburg Reads co-chair, new research shows that reading a fictional novel allows the reader to personally identify with characters from different races and cultural backgrounds and ultimately lessens the tendency to stereotype.
"It was my hope that 'Everything I Never Told You' would provide our students the opportunity to not only locate themselves within the themes of the book but to also locate others within our Penn State community. Thus, leading to a better understanding of the various lived experiences on our campus," she added.
The program has planned several interactive, virtual events intended to bring the college community together to read and explore the text.
Virtual book clubs centered on the book began in September. Facilitated by students, faculty and staff, the clubs meet both synchronously and asynchronously each week to discuss three chapters at a time.
These book discussions have started important conversations, like those about race and gender, as one participant noted: "We had a small but racially diverse group, which led to some really eye-opening discussions about race and belonging. Group members also came from a diversity of backgrounds, so we discussed women's jobs/pink-collar stereotypes and gender bias in workforce participation."
Bush said that the diverse perspectives give participants an opportunity to learn from others with different experiences. Another participant said: "I learned about the outside perspective on racism/discrimination in the U.S from one of the participants who is Chinese and lives in China."
Although book club registration for fall 2020 is now closed, new book clubs may form in Spring 2021. The reading guide, which includes Information about the book, events, and related media, can be accessed here.
Because the book covers many issues common on a college campus, the program will hold a public-service-announcement contest in October, where students will choose a theme from the book and create a poster or video that explains the theme and the related campus resources available. Winners may have their entry used to advertise offices and services offered on campus.
In November, there will be a screening and discussion, via Zoom, of an episode of PBS's "The Asian Americans," a five-hour film series that chronicles the contributions and challenges of Asian Americans, the fastest-growing ethnic group in America. Using personal histories and new academic research, the series "casts a fresh lens on U.S. history and the role Asian Americans have played in it."
Additional programs will be offered during Spring 2021, and programming updates will be posted to the guide and the Penn State Harrisburg Reads website.
Students will use an activity tracker to submit their participation in book club, the PSA contest, and other events. Names of participating students will be entered into a weekly drawing for prizes.
Penn State Harrisburg Reads programming is presented in partnership with the Division of Student Affairs, the Penn State Harrisburg Library, the Academic Support and Advising Services Office, and Residence Life.