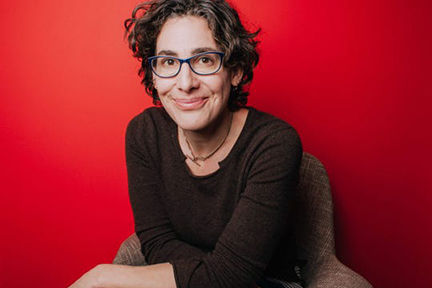 HARRISBURG, Pa. — American journalist and public radio personality Sarah Koenig will visit Penn State Harrisburg at 6 p.m. on Thursday, Jan. 23, in the Mukund S. Kulkarni Theatre (SEC Building). Koenig is the host and co-creator of the award-winning, investigative journalism podcast "Serial," as well as a former producer of the television and radio program "This American Life."
As part of the Penn State Harrisburg Reads program, Koenig will discuss this year's book selection, "Just Mercy" by Bryan Stevenson, and its themes of justice and redemption.
The evening will include a discussion about season three of "Serial" and the use of podcasts as a form of investigative journalism.
Koenig launched "Serial" in 2014, and since then, it has been credited with bringing mainstream attention to the podcast format. The podcast has been downloaded more than 420 million times, making it the most listened-to podcast in the history of the form. Among other honors, "Serial" won the 2014 Peabody Award, the first time the award has been given to a podcast. In 2015 Koenig was named one of Time Magazine's "100 Most Influential People."
Koenig has said that "Serial" is "about the basics: love and death and justice and truth. All these big, big things."
The event is free and open to the public. For more information and to register, visit www.eventbrite.com/e/serial-an-evening-with-sarah-koenig-tickets-82875977279.