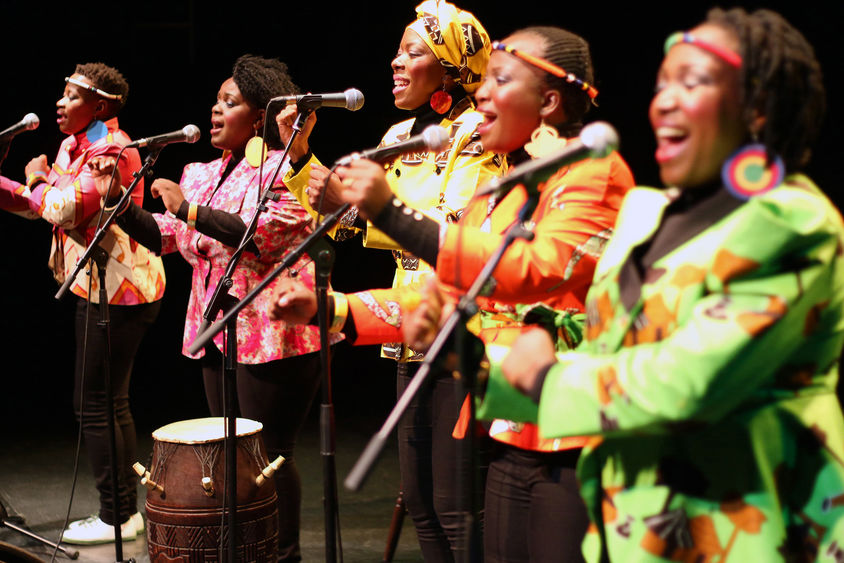 MIDDLETOWN, Pa. — Penn State Harrisburg will welcome Nobuntu, a female a cappella quintet from Zimbabwe, at 7:30 p.m. on Thursday, Nov. 15, in the Student Enrichment Center Kulkarni Theatre on campus.
Nobuntu brings the exhilarating sound of traditional and contemporary African music, ranging from folk tunes to Afro jazz to gospel. The word "Nobuntu" is an African concept that values humbleness, love, unity and family from a women's perspective. Pure voices, minimalist percussion, and authentic dance movement make this an evening to treasure.
The performance is a part of the new Mukund S. Kulkarni Cultural Series, which provides Penn State Harrisburg the opportunity to bring national and international performances to campus annually, allowing the community to experience a variety of different cultures through the arts.
The series is made possible thanks to more than $1 million in gifts from several donors in honor of Dr. Mukund Kulkarni, who retired June 30 as chancellor of the Harrisburg campus.
Tickets are $5 for students and $15 for all other guests. For more information and to purchase tickets, visit the Penn State Harrisburg box office.