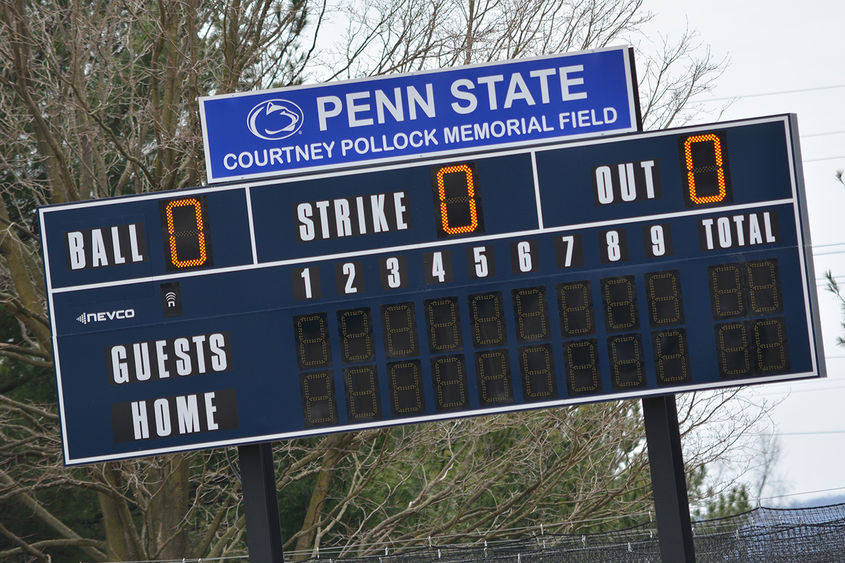 MIDDLETOWN, Pa. — Penn State Harrisburg recently hosted the dedication of the Courtney Pollock Memorial Field and Softball Complex on campus. The event honored the memory of Penn State alumna Courtney Pollock, who passed away in June 2013 from cancer.
"While cancer may have taken Courtney away from us too soon, the impact she made on those who knew her during her lifetime will remain forever," said Marissa Hoover, director of the college's Office of Development and Alumni Relations. "Penn State has always been home for Courtney and her family. Today we are here to dedicate the Courtney Pollock Memorial Field. She will never be gone, because her name and the legacy of her life will live on forever at Penn State Harrisburg."
Several of Pollock's family members were on hand at the dedication, including her mother and sisters, who cut the ribbon officially opening the field and complex.  
See photos from the event here.
Pollock was a native of the Capital Region, and graduated from Lower Dauphin High School in 1999, where she played softball and field hockey and actively volunteered in the community. She graduated from Penn State in 2003 with a bachelor of science degree in elementary education and went on to teach and coach in the Lower Dauphin and Central Dauphin school districts.
Pollock was the daughter of Douglas W. Pollock, a Penn State alumnus and collegiate athlete. The Douglas W. Pollock Foundation made a $750,000 donation to support the college's athletics and the naming of the field and softball complex.
The foundation has supported Penn State Harrisburg since 2014, and endowed the Courtney Pollock Memorial Trustee Scholarship, a need-based scholarship benefiting students in the elementary education program at Penn State Harrisburg.