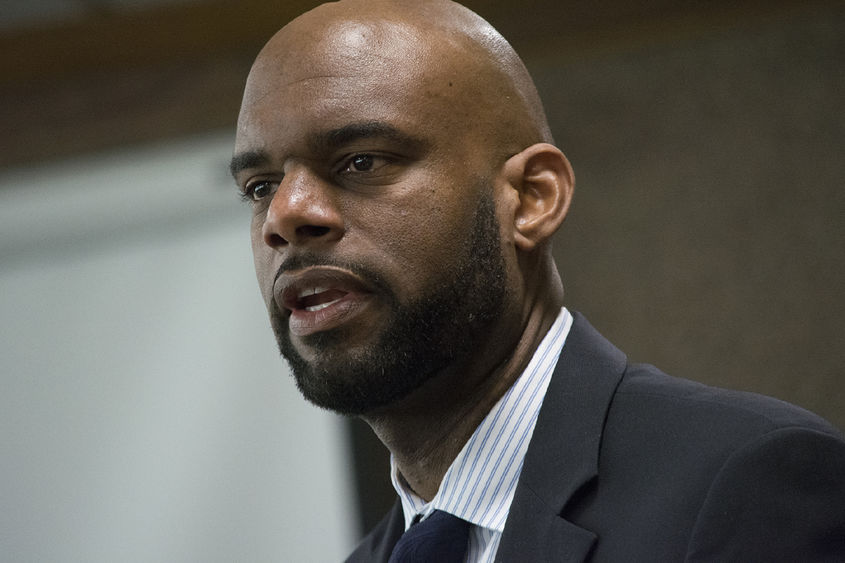 MIDDLETOWN, Pa. — Penn State Harrisburg Director of Athletics Rahsaan Carlton has been named chair of the NCAA Division III Nominating Committee.
Carlton, who served on the eight-person committee for three years before being named chair, will lead the group that coordinates nominations for the Division III Management Council, all general committees that report to the management council, all Division III sports committees, and all Division III positions on the association-wide and common committees.
"The nominating committee plays an important role within the NCAA governance structure," said Carlton about his new role. "I am very excited to serve in this capacity."
His duties will include reviewing nominations for all Division III-specific committees, forwarding appointment recommendations to the Division III Management Council and Division III Championships Committee, and soliciting nominees for consideration for committee vacancies.
In addition to his latest role, Carlton has held positions on numerous national and conference committees over the years, including the NCAA Minority Opportunities and Interests Committee, the Big Ten Advisory Commission, and the North Eastern Athletic Conference (NEAC) and Capital Athletic Conference (CAC) Boards of Athletic Directors.