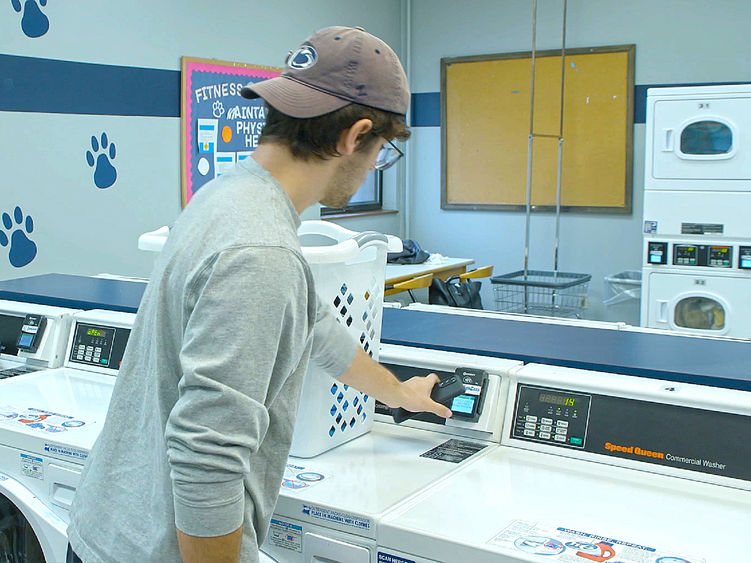 MIDDLETOWN, Pa. — Penn State Harrisburg is scheduled to upgrade laundry facilities with new technology in several on-campus residences this summer. Starting in fall 2023, students assigned to these buildings will use their LionCash account for laundry services. 
The facilities that will see technology upgrades include Nittany Village A, B, C, and Juniata Hall in Capital Village. Juniata Hall houses first-year students in suites, while Nittany Village offers four-person occupancy apartments. Each residence building includes a shared laundry facility. There are no plans to update the laundry technology in the other nine houses in Capital Village, which have washers and dryers in each suite. 
"We have updated technology to align with the rest of Penn State and continue to provide outstanding facilities to our students," said Craig Cook, Penn State Harrisburg's director of housing and food services.  
Tap-to-pay capabilities with Penn State's mobile id+ card will allow students to use LionCash to operate the laundry facilities' high-efficiency washers and dryers. In addition, residents can download the free Speed Queen app to check the availability of machines and remaining cycle time and receive notifications.