March 12 talk in Middletown features faculty member Boaz Dvir, director of Penn State's Hammel Family Human Rights Initiative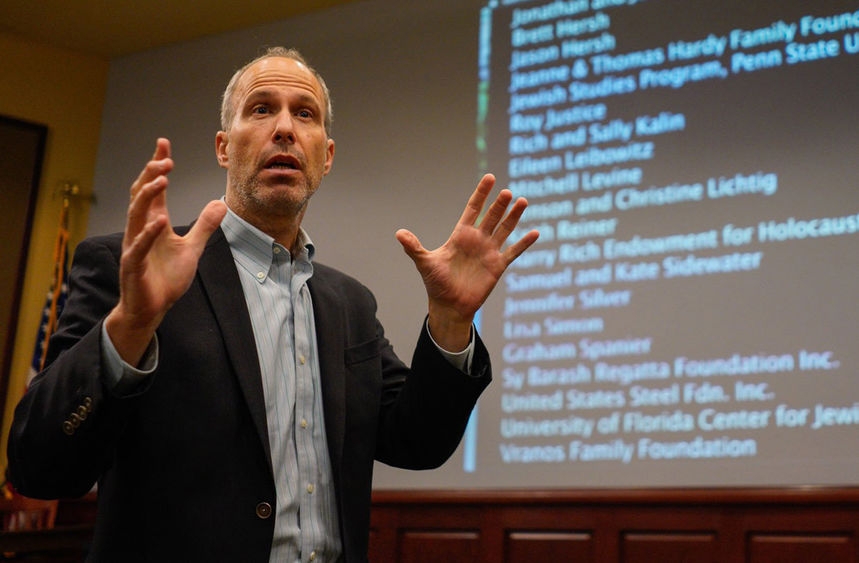 MIDDLETOWN, Pa. — The director of Penn State's Hammel Family Human Rights Initiative will discuss antisemitism and Holocaust education at one of Pennsylvania's oldest synagogues at 2:30 p.m. March 12. 
"The Need for Holocaust Education in an Era of Rising Antisemitism" will take place at Historic B'nai Jacob Synagogue (220 Nissley St., Middletown). The event, which will include a question-and-answer session and a reception, is free and open to the public. It is sponsored by the Jewish Community Foundation of Central PA and the Lipsett Philanthropic Fund.
"As many of us have seen on the news in recent months, antisemitism is on the rise," said Boaz Dvir, who directs the Hammel Initiative and The Holocaust, Genocide and Human Rights Education Initiative at Penn State. "Some believe one of the ways to combat hate is to teach about the Nazis' murder of 6 million Jews. In this talk, I will examine that notion."
Program co-chair Edward Beck said the program committee "plans to invite regional educators, clergy, community leaders and policy influencers in the region to get them excited about the initiative and create a buzz that something new is coming in Holocaust education."
"We have forgotten how to carefully teach people right and wrong, good and bad, love and hate," Beck said.
"The Jewish Community Foundation of Central Pennsylvania is honored to sponsor this important program hosted by Historic B'nai Jacob Synagogue," said Paulette Keifer, the foundation's executive director. "We enthusiastically support Penn State's Holocaust, Genocide and Human Rights Initiative. And we believe 'teach your children well and they will lead well' and 'Never Again' will truly mean 'Never Again for Anyone.' "
Constructed by hand by its founders in 1906, Historic B'nai Jacob is Middletown's first and only synagogue and was placed on the National Register of Historic Places in 1985. It is located near the Penn State Harrisburg Campus, Middletown AMTRAK Station and the Harrisburg International Airport.
"I'm honored to speak in such a notable place," said Dvir, an assistant professor at the Penn State's Donald P. Bellisario College of Communications. "While B'nai Jacob represents tradition, it offers an opportunity to explore innovation."
Pre-registration is required since seating is limited. For registration, please email Ilana De Laney ([email protected]), outreach coordinator for the synagogue.