Week includes campus visits by media reps and statewide radio show launch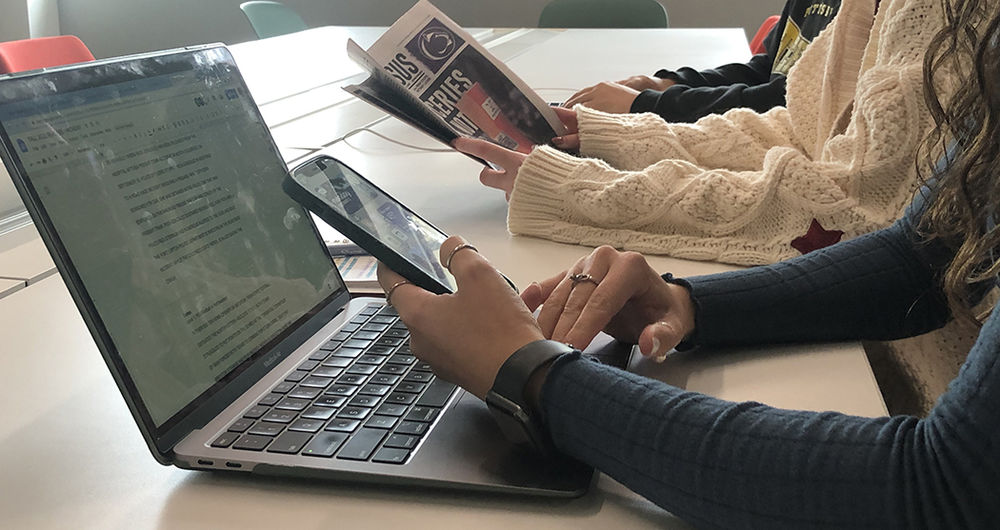 UNIVERSITY PARK, Pa. — Two timely lectures, both free and open to the public, as well as visits from campus media representatives and the launch of a podcast and statewide radio program highlight news literacy week beginning Oct. 24 at Penn State.
The lectures feature a mix of nationally respected experts and award-winning journalists addressing the challenges facing journalism as well as ways the industry continues to adapt and improve.
Lectures scheduled during the week include:
Oct. 24 "Fighting Truth Decay: How and Why Fakers Fake" featuring Al Tompkins, senior faculty at the Poynter Institute (6 p.m., Freeman Auditorium, HUB-Robeson Center).
Oct. 27 "What's the Matter with American Democracy?" Jamelle Bouie, columnist for The New York Times (4 p.m., State Theatre, State College). This event is sponsored by Penn State's McCourtney Institute for Democracy and the Richards Civil War Era Center.
A podcast and radio show, "News Over Noise," launches during the week as well. It will be available on NPR stations throughout the state of Pennsylvania, including WPSU (State College), WHYY (Philadelphia), WITF (Harrisburg) and WQLN (Erie).
The "News Over Noise" podcast will be available online beginning Oct. 27 on all major podcast outlets. Co-hosts Matt Jordan, an associate professor and head of the Department of Film Production and Media Studies, and Leah Dajches, a postdoctoral scholar, will welcome guests to address a variety of topics on the show, which is produced by WPSU and has 10 episodes in its inaugural season. Jordan also serves as director of the recently launched news literacy initiative at Penn State.
Other on-campus activities during the week include campus visits from partners in the Penn State Student News Readership Program, which is coordinated by Student Affairs and provides free access to The New York Times, the Wall Street Journal and PennLive to students. Representatives from the Journal, PennLive and the Times will be in the HUB-Robeson Center to meet with students and promote the program from 10 a.m. to 2 p.m. on Oct. 24, 26 and 27, respectively.
All the events are planned in conjunction with Global Media and Information Literacy Week, which is observed from Oct. 24-31. In addition, ongoing messages about news literacy will be shared on University social media channels — largely through student-created content.
Earlier this month, Penn State launched a two-year pilot program to enhance students' appreciation and understanding of news literacy and to provide students, as well as residents across the Commonwealth, with resources and support as they attempt to avoid misinformation and find quality news sources.
Partners for the effort include University Libraries, Student Affairs, the Donald P. Bellisario College of Communications, the College of Education, Penn State Harrisburg and WPSU. The Office of the Provost provided initial funding for the effort.
Additional partners include the News Literacy Project and the Pennsylvania NewsMedia Association. Because the importance of news literacy goes beyond campus, those leading the effort are building online educational modules scheduled to launch early next year as part of a growing website and they are working toward additional collaborations as the effort grows.