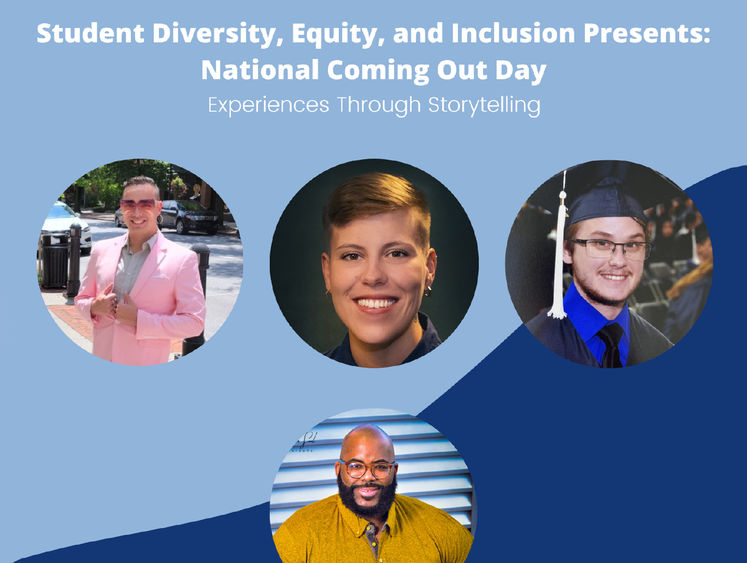 MIDDLETOWN, Pa. — In acknowledgement of National Coming Out Day, Penn State Harrisburg Student Diversity, Equity and Inclusion will host "Experiences through Storytelling" at 6 p.m. Oct. 11 in the Mukund S. Kulkarni Theatre.
National Coming Out Day is observed annually on Oct. 11 to raise awareness for individuals in the LGBTQ+ community and support and celebrate those who have come out as LGBTQ+.
During the program, Alyssa Andre, recruiting and admissions counselor, multicultural recruitment; Evan Williams, assistant director for student diversity, equity and inclusion; and Penn State alumnus Jackson Buchko will share their coming out experiences through storytelling. Jacob Kelley, queer inclusive sex educator, will be special guest and facilitator.
Refreshments will be served after the event in the Student Enrichment Center living room.
Students can RSVP for the event through the Engage@Harrisburg website. The event will also be livestreamed at this link.