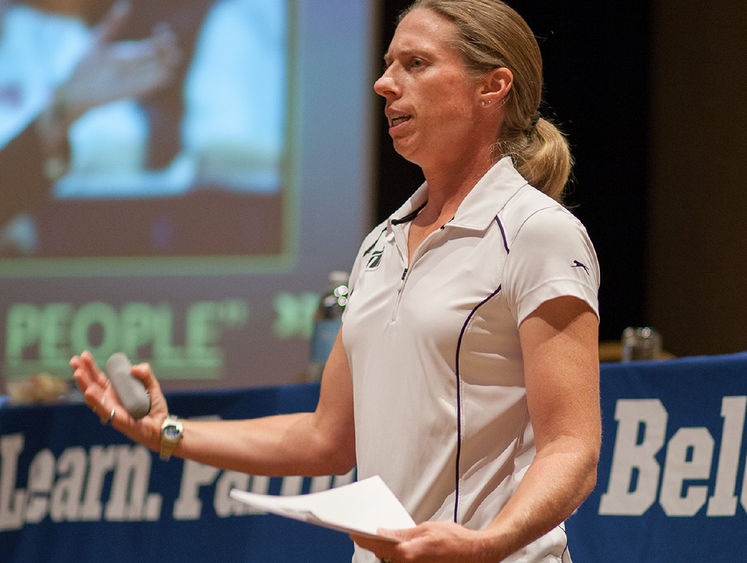 MIDDLETOWN, Pa. — As part of Welcome Week activities, Penn State Harrisburg will host leadership coach and team architect Donna Fishter for a talk titled "The Path of Discomfort Leads to Greatness" from 11:45 a.m. to 1:15 p.m. on Tuesday, Aug. 23, in the Kulkarni Theatre, Student Enrichment Center on campus.
In her talk, Fishter will focus on how uncomfortable situations can lead to growth and "greatness."
Fishter has coached soccer for more than 25 years at the youth, high school and college levels. She spent 13 years at the University of Central Florida and helped build UCF into an NCAA Division I top 25 program. In 2013, Fishter shifted away from coaching to devote her time to consulting. Through intense focus on leadership, culture and personal development, she has helped coaches, teams and athletes build foundations and strategies to achieve greatness.
She is a founding member and certified leadership coach with the John Maxwell Coaching Team. She has been an instructor for U.S. Soccer education courses and is a regular speaker at the United Soccer Coaches Convention. Known in the coaching world as "Big D," she is driven every day by her passion for people.
For more about Fishter, visit donnafishter.com.
This event is open to the Penn State Harrisburg community and is sponsored by the Student Activities Fund, Welcome Week, and Penn State Harrisburg Intercollegiate Athletics. To attend, register here by Aug. 22.