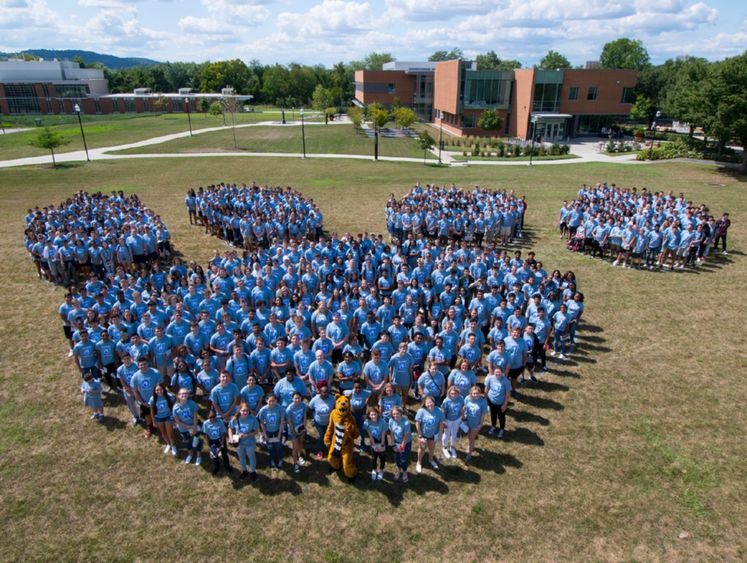 MIDDLETOWN, Pa. – Penn State Harrisburg will hold a new student convocation at 3:30 p.m. on Sunday, Aug. 21 in the Capital Union Building (CUB) gym. Convocation is the first event of the new academic year and serves as the ceremonial start for all incoming first-year students, marking their formal entry into the life and traditions of Penn State University. 
Students will be welcomed by Chancellor John M. Mason, Jr., directors of the college's five academic schools, as well as by faculty and student leaders in a ceremony highlighting the history of Penn State's academic community.
Free Penn State T-shirts will be distributed to all new students from 3:00 to 3:30 p.m.
A new student picnic, including food and music, will follow the ceremony at 5:30 p.m. at Vartan Plaza on campus. The official Lion Paw class photo will be taken prior to the picnic.
Registration by August 17 is requested. Students should register for the event here.
Penn State Harrisburg faculty and staff should register for the event here.