Performances include music and dance from around the world; tickets available now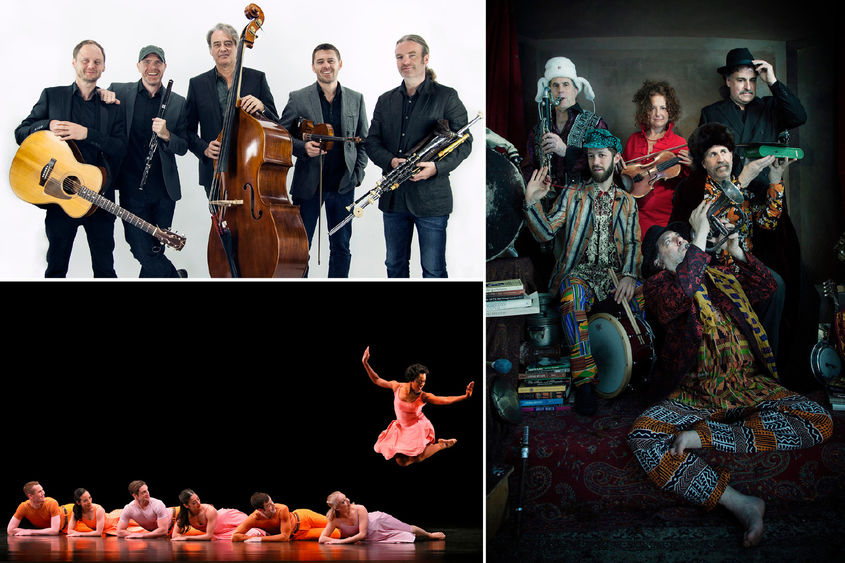 MIDDLETOWN, Pa. – The Mukund S. Kulkarni Cultural series at Penn State Harrisburg will celebrate its 5th year with the upcoming 2021-22 season.
The series provides Penn State Harrisburg the opportunity to bring national and international performances to campus annually, allowing the community to experience a variety of different cultures through the arts. It was named in honor of the college's former chancellor Mukund S. Kulkarni, who retired in 2018 after more than 30 years of service to Penn State. Kulkarni passed away earlier this year.
Through the series, the college has hosted acts from all over the world, including Nobuntu, a female a cappella group from Zimbabwe; The Fitzgeralds, a Celtic fiddling and step-dancing group; Gina Chavez, Latin pop singer and songwriter; and Namaste India, a classic and folk-dance group. Alongside these performances, the theater offers masterclasses and seminars to bring an additional educational experience for students and community members.
The upcoming season reflects the diverse range of performances seen in past years. The 2021-22 season will feature the following acts:
Lúnasa
Thursday, Dec. 2, at 7:30 p.m.
This award-winning Irish music group will kick off the series with a special winter solstice holiday show. The band is named for an ancient Celtic harvest festival and was formed in 1997 from members of some of the greatest Irish groups of the previous decade. Lúnasa will be joined by guest artist Dave Curley, a multi-instrumentalist, singer, and dancer who has been making big waves in the Irish music scene in his native country, Europe, and the USA.
The Paul Taylor Dance Company
Thursday, Jan. 27, 2022, at 7:30 p.m.
Since its foundation in 1954 by the celebrated choreographer, Paul Taylor, the dance company has innovated the art of modern dance through multidisciplinary collaborations, energetic and passionate performers, and by capturing the beauty of human connection onstage. The Paul Taylor Dance Company has toured more than 500 cities in 64 countries around the globe.
The Klezmatics
Thursday, March 3, 2022, at 7:30 p.m.
The bold and spirited klezmer band The Klezmatics is the only klezmer band to win a Grammy. They emerged out of the vibrant cultural scene of New York City's East Village in the 1980s. The Klezmatics produce klezmer music steeped in tradition and spirituality, while incorporating contemporary themes such as human rights and anti-fundamentalism. Harnessing such eclectic music influences as world rhythms, jazz, and punk, The Klezmatics have developed an impeccable sound that has swept audiences into the liveliness and complexity of traditional music.
More information
All performances will be held in the Mukund S. Kulkarni Theatre on the Penn State Harrisburg campus. Tickets for the series go on sale on Wednesday, Sept. 29. Visit the box office for more information.