Summer semester to include substantially expanded number of in-person courses as University plans for full on-campus experience in the fall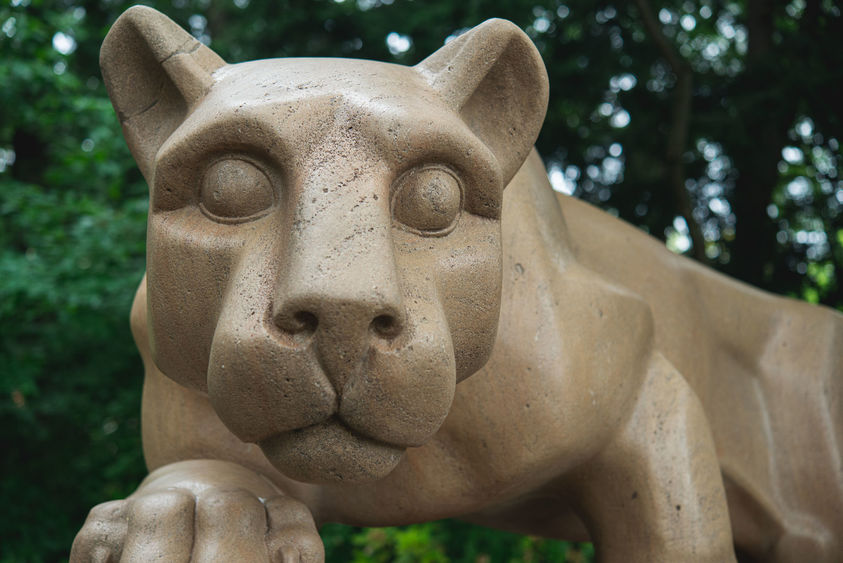 UNIVERSITY PARK, Pa. – Penn State is planning a phased return over the summer semester to a full on-campus learning environment for fall 2021. The University's priorities continue to be the health and well-being of its students, faculty, staff and local communities, and the plans for expanded in-person classes have the flexibility built in to quickly respond to changing pandemic conditions, if necessary.
"Making detailed decisions now about the future mode of educational offerings for our University is not an easy task given all the unknowns surrounding the coronavirus pandemic," said Penn State President Eric J. Barron. "However, with vaccines becoming more available and the expectation that public health guidelines will reflect progress, we are optimistic that we can begin to safely transition during the summer and move toward a full in-person experience this fall while doing all that we can to keep our students, employees and local communities as safe and healthy as possible."
The summer semester will again use Penn State's COVID-19 instructional modes, but will maximize the number of in-person courses based on space utilization, including continued use of non-traditional spaces for instruction – such as event spaces and outdoor tents – and the public health guidance at the time. In addition to in-person courses there will be some remote options, both synchronous and asynchronous. The fall semester will more closely resemble Penn State's in-person instructional experience, while continuing to offer a full range of web classes. Classes will be scheduled using the University's non-COVID modes of instruction.
"We are in the process of finalizing the summer and fall semester details but wanted to share this information now so that our students are able to register for their summer and fall courses, which we know is a critical step," said Yvonne Gaudelius, interim vice president and dean for Undergraduate Education.
Based on what has been learned about student and faculty needs and preferences, some remote synchronous — in which students attend virtually at a scheduled time — and asynchronous — in which students engage with instructors and course material on their own time — courses will continue to be offered in the summer and fall.
As Penn State's priority is the health and well-being of its students, employees and local communities, the University is preparing for a variety of scenarios if circumstances or guidance from the government and public health authorities requires a reassessment of the plan before the start of the summer and/or fall semesters. Expanded in-person learning is contingent on the latest health and safety guidelines, including physical distancing requirements, as they are adjusted over the summer and fall in response to the state of the pandemic.
"We are fully prepared, as we have been in the past, to pivot in response to changing pandemic conditions; however, we are excited at the prospect of coming back together again, and I am greatly looking forward to seeing our vibrant community of students, faculty and staff fully engaged once again in on-campus life," said Barron.
The University will share additional information in the coming weeks and months about course registration and other aspects of its operations, including opportunities for engagement outside of the classroom. For more information, visit virusinfo.psu.edu.