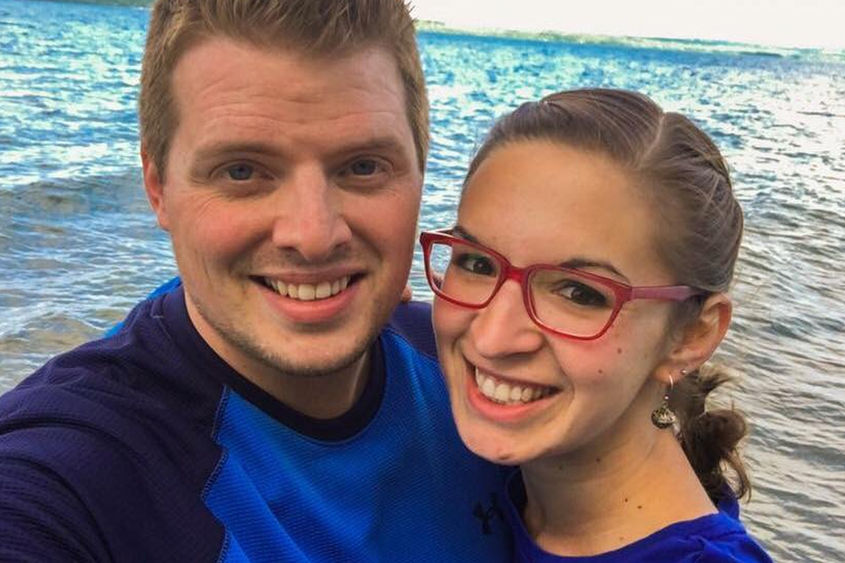 HARRISBURG, Pa. — Robert Gotshall, who will receive his bachelor of arts in communications as part of Penn State Harrisburg's Class of 2020, began his academic career after honorably serving in the U.S. Air Force from 2009 to 2017.
"It was the perfect opportunity to take some time to invest in myself," said Gotshall.
As a non-traditional student, Gotshall was able to rely on his leadership skills, dedication, real-world experiences and hard-work ethic, both inside and outside the classroom. He has worked part-time throughout his academic years for the U.S. Navy at the Naval Supply Systems Command (NAVSUP) Business Systems Center (BSC) in Mechanicsburg, Pennsylvania, focusing on his career and academics.
"Working part-time in addition to academics was challenging," Gotshall said. "However, NAVSUP BSC's leadership and understanding was integral to me completing my degree. Having the support of my wife, my family, my friends, and my work center all aided in me wanting to do my best."
He maintained a cumulative GPA of 3.87 and was featured on the Dean's List, every academic semester. Throughout his academic experience at Penn State Harrisburg, Gotshall focused his interests on digital communications, cyber culture, public relations and intelligence analysis.
During his sophomore year, Gotshall attended a job fair on campus and was recruited into a competitive hiring program through NAVSUP BSC, based on his outstanding academics and prior military experience. He was hired into federal civilian service as a junior business systems analyst in 2018. After being with his command for only a year, he received an unexpected grade-level promotion in May of 2019 based on his experience, leadership skills, and work ethic.
The following year, Gotshall received another promotion and was offered a full-time permanent position at his command. He is now the acting senior business systems analyst and primary security officer, supporting the development work for the food services management solution team that supports food services and warfighters globally. In 2019, he received NAVSUP BSC's "Team of the Year" award for his outstanding contributions to improving naval food services.
Jeffrey Beck, director of the School of Humanities, said, "Gotshall's integrity, character, and attention to detail are above reproach, and he lives to serve others."
"Penn State Harrisburg was an integral part of being afforded this career opportunity and I was able to demonstrate my abilities and value to the work force at NAVSUP BSC," said Gotshall.