Ashley Cowger publishes second book, 'On the Plus Side'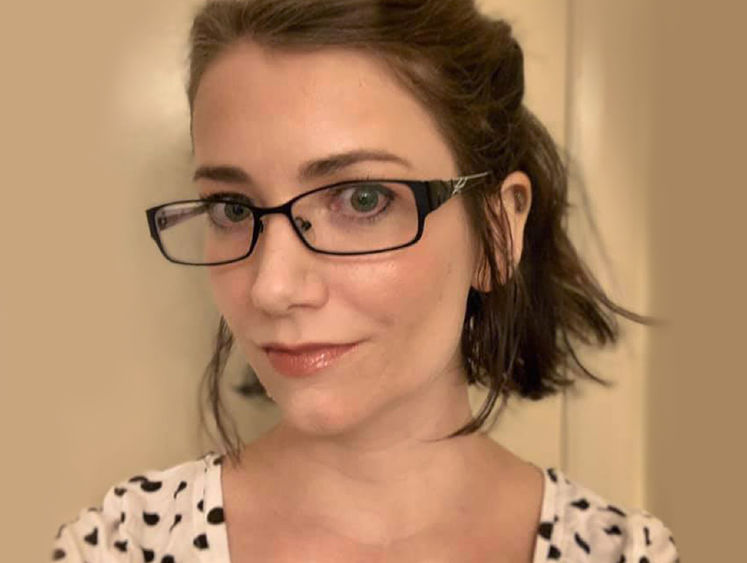 MIDDLETOWN, Pa. — Ashley Cowger, associate teaching professor of English in Penn State Harrisburg's School of Humanities, has published "On the Plus Side," her second book of short stories.
Cowger began working on new stories shortly after her first collection of short stories, "Peter Never Came," was published in 2011. Over the next decade, she wrote and swapped stories in and out of the new collection, looking for a theme and "trying to find through lines that carry you from the first story to the last," she said.
Eventually, what emerged was a collection of stories that look at "the dark and gritty side of human relationships."
One story, "First Snow," looks at the disillusionment of a young mother suffering from postpartum depression and struggling for connection; another, "The True Story of Annabella," retells Cinderella through a gender queer lens.
Cowger said writing "On the Plus Side" was a different experience than writing her first book, when she was still a graduate student. While writing the second book, she had to figure out how to do it while working and having a child. The new book is a more accurate reflection of where she is now as a writer, she said.
"I found a really great community of creative writers at Penn State Harrisburg," she added, noting that some faculty members have formed a writers' group that meets to share and discuss their work. She also is currently working on a novel.
"Peter Never Came" was awarded the Autumn House Press Fiction Prize. Cowger's work has been nominated for the prestigious Pushcart Prize multiple times, and her short fiction has appeared in numerous national and international literary journals.
Cowger's research interests include creative writing and children's literature. Her teaching experience includes introductory creative writing and fiction workshops, as well as composition, technical writing and literature courses. She received the Outstanding Graduate Teaching Assistant award from the University of Alaska Fairbanks English department and the Adjunct Faculty Teaching Excellence Award from Zane State College.