Students from across the country will spend eight weeks researching solutions to help reverse global warming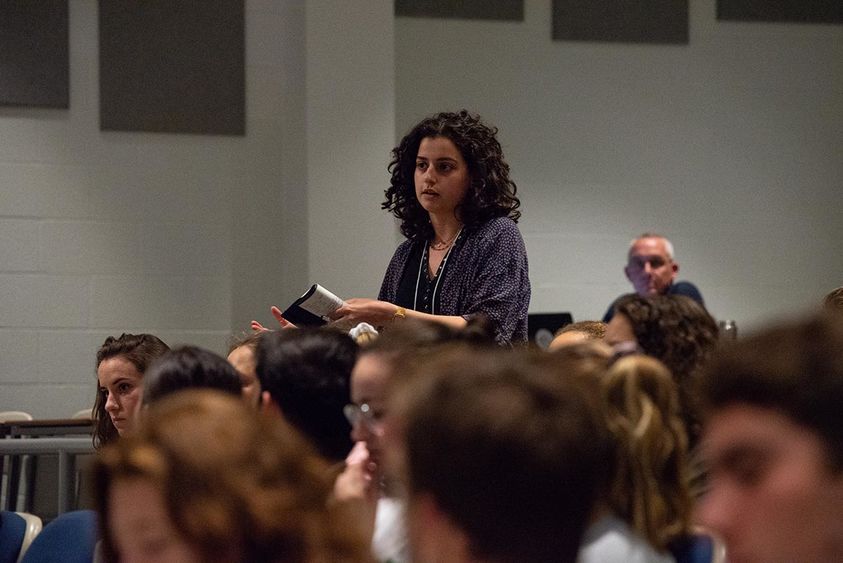 UNIVERSITY PARK, Pa. — Fifty-five undergraduate students from across the country have arrived at Penn State to take part in the first-ever Drawdown Scholars Research Experience for Undergraduates Program. Dubbed Drawdown Scholars, the students will spend eight weeks embedded in research programs across the University, with the aim of investigating positive solutions-orientated paths to take action on climate change.
The program is the first product of the partnership between Penn State and Project Drawdown, the coalition of researchers who published the 2017 New York Times best-seller, "Drawdown: The Most Comprehensive Plan Ever Proposed to Reverse Global Warming." The book details 100 solutions that may help achieve drawdown — the point at which greenhouse gases in the atmosphere begin to steadily decline.
"This book is hopeful. We, as a society, are facing a big problem, but there are achievable solutions," said Justin Schwartz, the Harold and Ingle Marcus Dean for Engineering. "And now, we have 55 bright, optimistic students ready to spend the next two months exploring and enhancing these solutions."
The Drawdown Scholars are paired with faculty mentors from several colleges and campuses at Penn State, including Brandywine, Harrisburg and University Park. Together, the scholars and faculty will model the solutions, investigate their feasibility, and develop an outreach curriculum to educate others. The scholars will meet with Project Drawdown leaders, including Vice President and Research Director Chad Frischmann. They also will participate in weekly professional development courses.
Drawdown Scholars will present the culmination of their work at the Research Experiences for Undergraduates Symposium on July 30. They also will be invited back to Penn State to present their work at the first international conference on drawdown, "Research to Action: The Science of Drawdown," on Sept. 16-18.
Schwartz is co-leading the efforts behind the Drawdown Scholars program and the conference with Tom Richard, professor of agricultural and biological engineering and director of the Penn State Institutes of Energy and the Environment.
Richard will host several students in his lab this summer, including Laura Rodriguez, a junior at the University of Wisconsin-Madison.
"I decided to apply to the program because I wanted to participate in something that makes an everlasting impact by bettering our planet and, in turn, the lives of people everywhere," Rodriguez said. "I am grateful for this opportunity, and excited to learn more and help research the success of the implemented solutions."
The combination of laboratory research and analysis drew in applicants with diverse educational and interdisciplinary backgrounds. Every selected Drawdown Scholar has one important thing in common: a passion for understanding and improving society's relationship with the environment.
"The Drawdown Scholars program appealed to me as the perfect chance to pursue my longtime interest in sustainable urban development and green infrastructure through research," said Selena Tan, a sophomore at Columbia University and a Drawdown Scholar. "Conducting research in a laboratory and utilizing computer software to analyze and interpret data are all very different from anything I have experienced in a classroom or internship setting."
Tan will work alongside Jack Lattimore, a senior at Yale University, under the mentorship of Somayeh Asadi, an assistant professor of architectural engineering.
Lattimore will work on a project that combines his interest in statistics and climate change.
"This summer, my project will involve analyzing text data from Twitter to examine attitudes toward climate change and renewable energy sources," Lattimore said. "I am greatly looking forward to this project and to collaborating with fantastic faculty and mentors at Penn State."