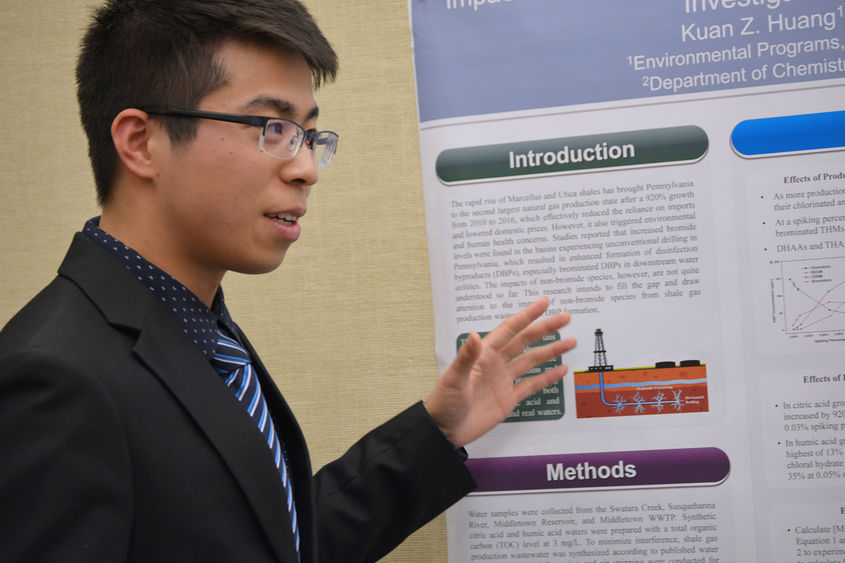 HARRISBURG, Pa. — Three Penn State Harrisburg graduate students have received the Penn State University Libraries Award for Information Literacy, which recognizes students' scholarly work based on a foundation of careful background research and literature review.
Environmental pollution control graduate students Kuan Huang and Linlin Tang, and applied behavior analysis graduate student Scott Blackledge received the awards for posters presented during Research Week at Penn State Harrisburg, April 18 through 20.
The students were recently recognized during a ceremony in the college library's Special Collections and Archives.
According to the University, the award is important because "exploring the wealth of information available to identify quality resources most relevant to scholarly inquiry is a critical part of research." The awards are given to research that demonstrates excellence in information literacy through the following: showcasing the research process and strategies; selection of sources that contribute to the argument and ideas; social, ethical or economic considerations in accessing information; and proper citation for any quotes, tables, graphs, images and other content displayed
The winning students receive a recognition certificate from the University Libraries and a monetary prize.