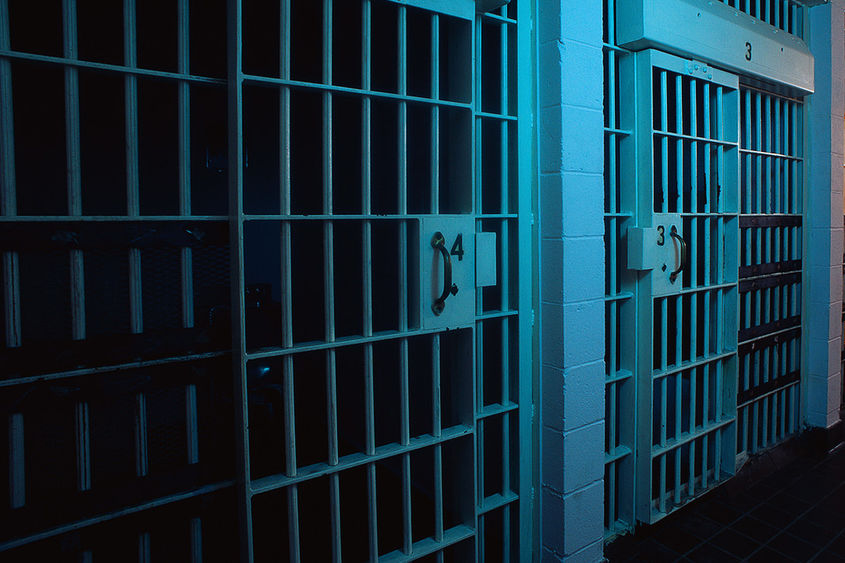 HARRISBURG, Pa. — Anne Douds, lecturer in criminal justice, and Eileen Ahlin, assistant professor of criminal justice, both at Penn State Harrisburg, have recently had their book, "Rethinking America's Correctional Policies: Commonsense Choices from Uncommon Voices," published by Lexington Books.
The book brings together the experiences of men who served time in prison with contemporary research on correctional policy. It examines first-person accounts of inmate experiences within the correctional system, as well as what policies actually work to promote the rehabilitative and restorative models of justice espoused by policymakers.
About the book, Ahlin said, "This book covers the timely topic of correctional policy at a time of needed criminal justice reform to mitigate the overextended prison system."
Each chapter opens with a vignette, a recollection of an event or series of events, about an inmate's experience during the various phases of correctional processing. These first-hand accounts have been collected from men who served time in prison. Their individual stories are examined and then related to a broader analysis of the underlying social and policy issues to which that vignette speaks.
Below, the authors answer some questions about their research, findings and implications that are outlined in the book.
Q: What was the goal of this book?
A: This book aims to give voice to those individuals who experience the criminal justice system first-hand, particularly corrections such as prison, probation and parole. Much of the current debate on criminal justice policy is expressed from the point of view of politicians and journalists. Our goal was to combine scholarly research on different aspects of correctional policies with the lived experiences of people directly affected by those policies to ask the question, 'Can we do better?'
Q: Why is there is a need to reexamine the country's correctional policies?
A: Since the mid-1970's there has been a 'get-tough' on crime stance in the United States. This has inadvertently led to an overuse of incarceration in our nation's jails and prisons as a first line of defense. What we address in the book is not only the ramifications of existing policies, but also ways that we can mitigate the effects of incarceration and alternatives to current practices. Many states are currently grappling with crippling debt; we propose various ways to reduce reliance on institutional corrections while also addressing the needs of formerly incarcerated persons who return to our communities.
Q: What were some of your key findings?
A: [One finding] is the need to address holistically the criminal justice experience. In our policies and practices we often undermine or ignore altogether the impact the criminal justice system has on those who are directly affected by it. While public safety is our number one goal, we also need to be cognizant of the long-term consequences our correctional policies have on those who are directly and indirectly touched by the criminal justice system. By listening to the men whose stories are portrayed in the book and giving them voice, we find simple solutions to seemingly complex problems such as releasing inmates who completed their jail or prison sentence during business hours so they can access goods (e.g., transportation, food) and reentry services.
Q: How might your work bring about change in the criminal justice system?
A: There is no panacea in the criminal justice system; just as there is no one-size-fits-all solution to crime. We hoped to provide a different perspective to policy makers, practitioners and citizens in general when thinking about criminal justice reform. In the field of criminal justice we often attempt to provide solutions to problems we have never directly experienced. There is great value in gathering input from those who are affected by policies put in place to assist them. Policy makers may believe that employment is essential to reducing recidivism; however, without a place to stay, clean clothes for an interview, or applicable skills, finding a job is the least of someone's worries during the initial post-release phase.
Q: What are the implications of this research?
A: The research demonstrates a need to address corrections policy from varied perspectives. There is a clear need to focus on the needs of family members, including children, of individuals who are arrested and incarcerated. Also, experiences during periods of incarceration directly impact inmate health and post-release success. If society expects offenders to successfully rejoin society as law-abiding individuals, we need to focus attention on the care they receive while in the criminal justice system.