Synthetic Biology - metabolic engineering of flax and industrial hemp for production of bioactive molecules
Sustainable Bioenergy - developing abiotic stress tolerance in bioenergy crops (Switchgrass, Miscanthus, Sweet Sorghum, Camelina, Jatropha, and Simarouba)
Genetic Diversity - evaluating genetic diversity using molecular markers (RFLP, RAPD, Microsatellite)
Disease Resistance - developing blight resistance in American Chestnut
Molecular Pharming - production of oral plant derived vaccines for diabetes, malaria, IBDV in chickens
Genomics - genome wide search for genes related to Apomixis in the gamagrass Tripsacum
Proteomics - identifying proteins to develop resistance against biotic and abiotic stresses and study the mechanisms of seed germination
Transcriptomics – approach to study genes expressed under salt stress in Camelina sativa var. Suneson
Metabolomics – nutritional profiling of organic, hydroponic, aquaponic, and cultivated tomatoes
Improving profitability for greenhouse growers using hydroponics technology
Reclamation of abandoned mine lands in Pennsylvania by growing bioenergy crops such as Camelina sativa, Switchgrass, and Miscanthus, and industrial hemp
Take a look at our poster summarizing one of our projects.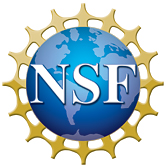 The Research Experience for Undergraduates in Sustainable Bioenergy, an NSF-supported Interdisciplinary Undergraduate Research Program (IUR-SSEF), ran from 2011-2015.