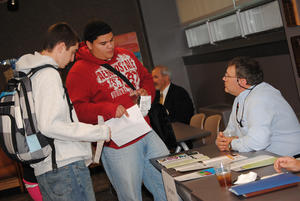 The Mentor Program was developed in 1992 to bring together alumni with current students. The program gives many students the opportunity to learn more about a chosen field while building a strong professional network. If you would like to share your knowledge and skills and offer valuable "real world" advice to students, become a mentor!
To get started, complete the
Alumni Biography Update Form
, including the mentor program section. We'll be in touch soon after we learn about your interest!