First in a 10-part series focused on social and emotional learning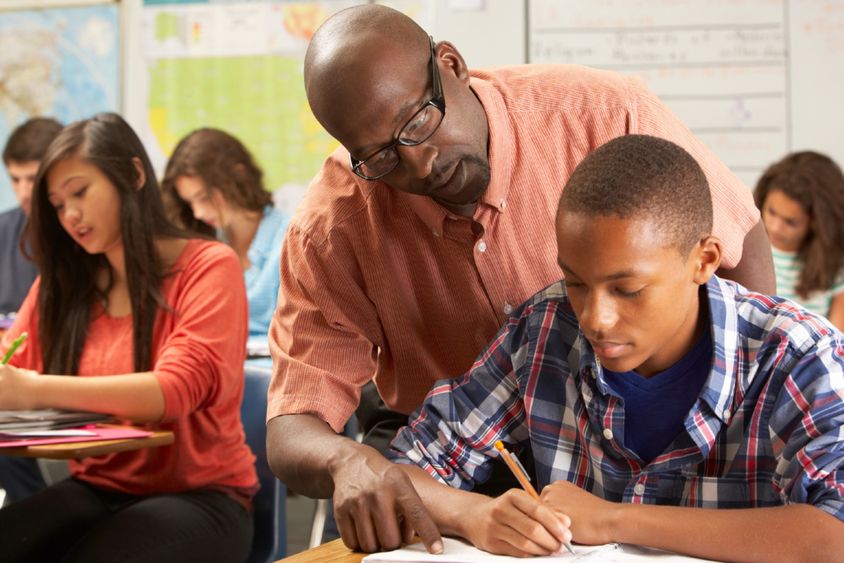 UNIVERSITY PARK, Pa. – The Edna Bennett Pierce Prevention Research Center at Penn State and the Robert Wood Johnson Foundation have released a social and emotional learning brief addressing the causes and consequences of teacher stress in the classroom. Teacher Stress and Health: Effects on Teachers, Students and Schools is the first in a 10-part series of short reports condensing current research on a topic and providing recommendations for policymakers and others.
Social and emotional learning is the process through which people build and use the skills necessary to understand and manage emotions, set and achieve goals, feel and show empathy for others, establish and maintain positive relationships, and make responsible decisions.
This first brief examines the causes and consequences of teacher stress—a growing problem with nearly one-half of teachers reporting high daily stress and more teachers leaving the profession than ever before.
"High teacher turnover not only impacts costs to our educational system, it also results in lower student achievement," said Mark Greenberg, Edna Peterson Bennett Endowed Chair of Prevention Research and co-author of the brief. "Mindfulness and teacher stress reduction programs can substantially reduce teacher stress, but broader organizational approaches are needed."
The brief, co-authored with Joshua Brown, an associate professor of psychology at Fordham University and Rachel Abenavoli, a post-doctoral fellow at New York University, makes recommendations on research, practice and policy to ensure schools are healthier places for teachers and students.
A companion video to the brief is also available and can be found on the Edna Bennett Pierce Prevention Research Center's YouTube channel.
Additionally, a forum in December addressing teacher stress will include a group of professionals in search of innovative policies and programs that can build a culture of health in schools. Penn State and the Robert Wood Johnson Foundation will host the event.
"We are in search of visionary, scientifically-based and practical ideas that will improve the well-being of teachers and ensure successful outcomes for our children," Greenberg said.
Coming briefs in the series will discuss the importance of parent engagement, as well as social and emotional learning at the pre-school, elementary school, middle and high school levels.
A grant from the Robert Wood Johnson Foundation funds the research and development of the project.