Mallinson is one of six scholars tapped to work with Rockefeller Institute of Government researchers on pressing public policy issues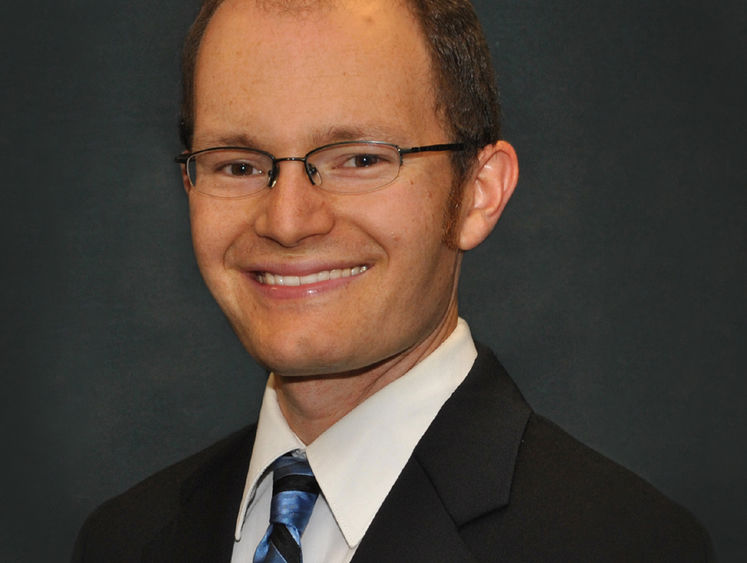 Albany, NY — Dan Mallinson, associate professor of public policy and administration and professor-in-charge of the masters in public administration program in the School of Public Affairs at Penn State Harrisburg, has been selected as a Rockefeller Institute of Government 2023-24 Richard P. Nathan Public Policy Fellow. Over the next year, Mallinson and five other researchers will partner with Rockefeller Institute researchers to examine timely public policy issues in higher education, public health, drug policy and local government.
The fellowship program is named after former longtime Rockefeller Institute Director Richard P. Nathan. The fellowship seeks to connect cutting-edge policy expertise to public problems and the policy community that tries to address these problems.
"This fellowship is an amazing opportunity to expand the practical application of my work on medical cannabis policy in the United States," Mallinson said. "The Rockafeller Center is renowned for the expertise it provides to lawmakers and its public engagement on many important policy topics. I'm honored to be a part of that."
Mallinson is an expert in comparative state policy and politics. He studies how states learn from each other when adopting policy and how the complexities of American federalism shape the policies adopted by states. His research focuses on policy process theory, as well as policy related to a range of topics including cannabis, opioids, energy and the environment. He also regularly follows and comments on Pennsylvania state politics and policy. In addition, Mallinson directs the Penn State Harrisburg Policy Lab, bringing doctoral, master's and undergraduate students together around issues of stigma and the policy process.
Mallinson received his doctoral degree in political science from Penn State. He is particularly interested in Pennsylvania state politics and has experience as an information specialist for the Pennsylvania Public Utility Commission and a program analyst for the Office of Inspector General in Philadelphia (U.S. Department of Health and Human Services).
He has published in a variety of peer-reviewed journals, including Public Administration Review, Policy Studies Journal, Policy & Politics, Review of Policy Research, Evidence & Policy, Policy Design & Practice, American Review of Public Administration, Administration & Society, Public Administration Quarterly, State Politics & Policy Quarterly, Publius: The Journal of Federalism, State & Local Government Review, and the Journal of Political Science Education. Mallinson currently serves as an associate editor of Evidence & Policy.
Mallinson also has three forthcoming books on state cannabis policy and education policy that he co-authored. He co-edited the volume "Strategies for Navigating Graduate School and Beyond," published by the American Political Science Association.
As part of his fellowship, Mallinson will study state cannabis social equity programs and the implementation of adult-use recreational cannabis in New York.