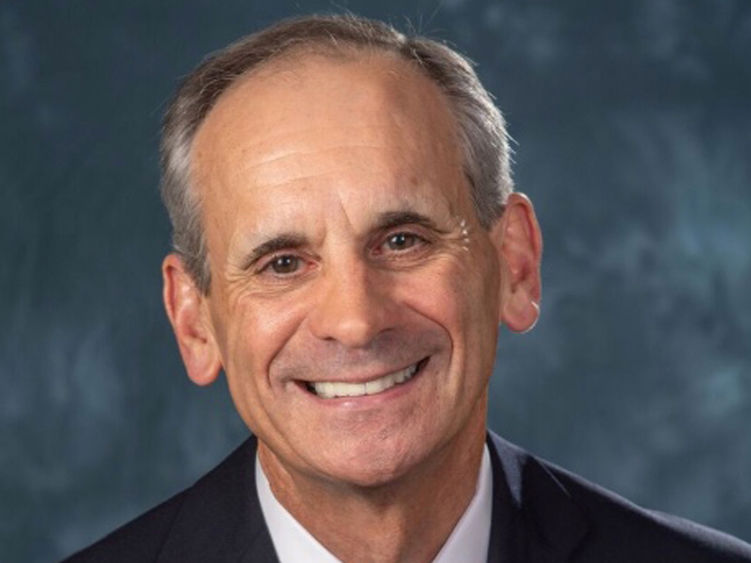 MIDDLETOWN, Pa. — Penn State Harrisburg Chancellor and Dean of the Capital College John M. Mason Jr. has announced his intention to retire from the University in May 2024. He is stepping down as chancellor, effective Oct. 16, and will serve as a special adviser to the interim chancellor at Capital College (Penn State Harrisburg) for the remainder of the academic year.
David M. Callejo Pérez, associate vice president and senior associate dean for academic programs for the Commonwealth Campuses, will serve in the interim leadership role of dean and chancellor until a permanent replacement is found.
A Penn State Harrisburg alumnus and a former associate dean in the Penn State College of Engineering, Mason was appointed chancellor in 2018. Before returning to Penn State, he served as vice president for research and economic development at Auburn University in Alabama.
During his tenure at Penn State Harrisburg, Mason guided the campus in strengthening its foundational pillars of providing excellence in education; creating new knowledge through research and scholarship; and serving as a resource contributing to the vitality and diversity of the region. He has overseen strategic initiatives that have led to full-time enrollment gains at the college, enhanced student experiences, expanded resources for research and scholarship, significant growth in philanthropic support, and a bolstered commitment to building community on campus.
Under Mason's leadership, investments were made in staffing and program funding for student services, while financial assistance available to students was expanded. Headcount enrollment at the college remained strong over the five-year period and new academic programs were developed based on regional need and underserved markets. Among the newest programs was the Ph.D. in engineering systems, the only such program in the greater Harrisburg area, which began enrolling students in the fall of 2023. Other new programs include the bachelor of science degree in enterprise technology integration and the M.S. in speech language pathology, currently in process for accreditation. The college also expanded integrated undergraduate/graduate degree (IUG) offerings within Penn State Harrisburg programs and also in collaboration with the College of Medicine.
In support of the academic mission, Mason led planning for a new classroom building on campus. A project of the commonwealth of Pennsylvania, the Academic Learning Center is currently in the design phase and is slated to come online in 2026.
Since 2018, external support for Penn State Harrisburg students, initiatives and facilities has grown significantly. The University's recently concluded campaign, "A Greater Penn State for 21st Century Excellence," resulted in record success for the college. Penn State Harrisburg raised a groundbreaking total of $44.9 million, including $12.5 million for new undergraduate and graduate scholarships, $2.5 million to establish the Douglas W. Pollock Center for Addiction Outreach and Research, more than $1 million for the Mukund S. Kulkarni Theatre and Kulkarni Cultural Series, more than $2 million for the Madlyn L. Hanes Library, and almost $27 million in additional philanthropy to enhance facilities, classroom instruction, research, outreach and student life.
In addition, over the past five years, ongoing investment to support faculty and student research has led to an increase in sponsored research and significant awards from external agencies. Recent examples include: Penn State Harrisburg's key role in the University's new $ 1 million National Science Foundation (NSF) Engines Development Award which will fund development of the Pennsylvania Industrial Hemp Engine; an early career faculty member's receipt of an NSF Career Award to support his work with bio-medical materials; and last year's $1.2 million NSF grant for projects aimed at preparing and retaining a diverse workforce of secondary mathematics teachers.
In support of the commitment to create a diverse, inclusive and welcoming environment on campus, in 2021, Mason created the inaugural Office of Diversity, Equity and Inclusion and oversaw the selection of an assistant dean to lead the office. This, along with the addition of other positions focused on diversity, equity, inclusion and belonging, have enabled the college to significantly expand programming for faculty, staff and students and also within the larger community. The Office of the Chancellor also has joined in partnership with the Penn State Harrisburg Faculty Senate to form a campus Revitalization Committee, which aims to advance faculty and staff initiatives that promote the overall well-being of individuals on campus.
While at Auburn, Mason served as the chief research officer and provided leadership for strategic research and economic development initiatives. He also served as the president and CEO of the Auburn Research and Technology Research Foundation.
Mason was an associate dean of the Penn State College of Engineering from 1997 to 2008, during which time he led strategic and programmatic activities associated with research, graduate programs and outreach within the college. While at University Park, he also was a professor of civil engineering and director of the Thomas D. Larson Transportation Institute.
Prior to joining the Penn State faculty in 1987, Mason earned a doctorate in civil engineering from Texas A&M University and was a civil engineer working on various highway design and safety projects. He also is a professional engineer licensed in Pennsylvania.