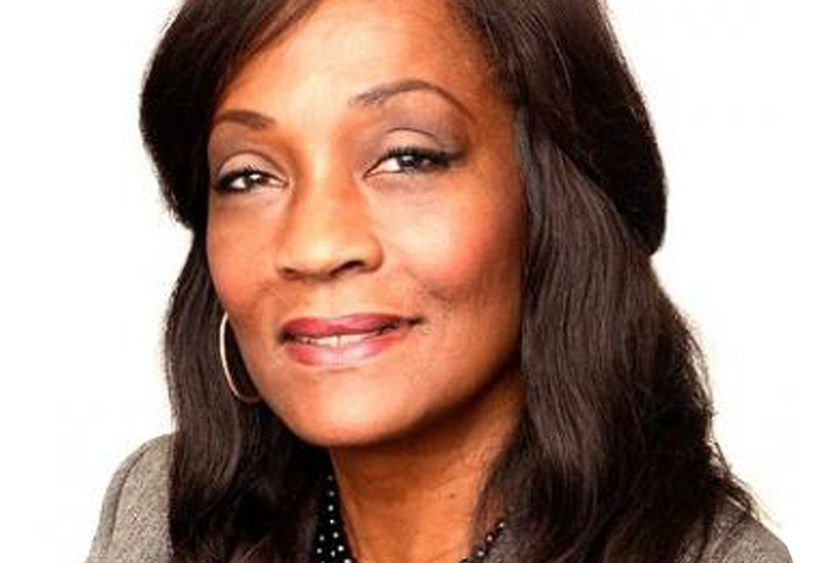 MIDDLETOWN, Pa. – Penn State Harrisburg has announced the appointment of Wanda B. Knight as the campus's first assistant dean for diversity, equity and inclusion, effective Aug. 16.
"We are pleased that Dr. Knight will be joining Penn State Harrisburg in this important new position," said Chancellor John M. Mason. "Dr. Knight has garnered widespread recognition for her leadership in numerous areas, including teacher education, social justice, equity, diversity, inclusion and access. She brings invaluable experience and expertise to this new role leading the college's DEI initiatives."
Knight previously served as an associate professor of art education, African American studies, and women's, gender and sexualities studies and professor-in-charge of the Art Education program in Penn State's School of Visual Arts in the College of Arts and Architecture.
At the University, she has served in a succession of leadership roles at the departmental, school, college, and University levels that have positively impacted Penn State's mission to foster diversity, equity and inclusion among faculty, staff, students and others, including chairing the Athletic Council for Diversity and Inclusion Education Committee, previously serving as president of the Forum on Black Affairs, and founding the annual Pennsylvania State University Promotion and Tenure Symposium "What's Diversity Got to Do With It" to increase understanding of diversity and the diversity of research and teaching pedagogies that potentially impact student learning and promotion and tenure decisions.
She served as chair of Penn State's Commission on Racial/Ethnic Diversity (CORED), as well as chair of the Academic Issues Sub-committee of CORED. Knight also chaired the College of Arts and Architecture Diversity Committee from 2016-21.
She has served on the University's Graduate Council, College of Arts and Architecture Faculty Council, and as a graduate programs officer in art education. She was coordinator of the online master of professional studies program in art education and post-baccalaureate certification officer in art education. Knight also chaired the School of Visual Arts Promotion and Tenure Committee.
As an administrative fellow to Nick Jones, the University's executive vice president and provost, from 2014-15, she had a University-wide vantage point and a broad-based understanding of both student and faculty affairs and the challenges and opportunities of higher education administration at Penn State.
Over the course of Knight's 20-year career in higher education, she has led various other initiatives that positively impact the human experience, including the development and implementation of equity, diversity and inclusionary policies and practices across all Penn State campuses.
"Universities can play an active role in removing barriers and institutional inequities that have been historically pervasive within educational settings," Knight said. "A critical element in change-making and diversity, equity, and inclusion work is strong and courageous leadership. I look forward to working with the Penn State Harrisburg community and my new colleagues to break barriers and expand pathways for access and success to achieve and sustain equitable systems where everyone thrives. I pledge to work towards this vision with diligence, integrity, passion, and compassion."
Prior to teaching at the University, Knight had taught grade levels Pre-K through 12 throughout the United States and abroad. She has also served as a principal of both elementary and secondary public schools and as registrar and curator of an art museum.
She has authored more than 50 publications, including peer-reviewed articles and book chapters in edited books, anthologies, monographs, encyclopedias, conference proceedings, commentaries, and non-print/multimedia that focus on equity, diversity, inclusion, access, and related issues.
Knight chaired the National Art Education Association (NAEA) Task Force on Equity, Diversity, and Inclusion and now serves as an inaugural at-large commissioner on the NAEA Equity, Diversity, and Inclusion Commission. Additionally, she serves on the National Art Education Council for Policy Studies, is past president of the United States Society for Education through Art, and is past chair of the National Art Education Association Committee on Multiethnic Concerns. A previous editor of the Journal of Social Theory in Art Education, co-editor of a special issue of SchoolArts Magazine, and guest editor of Visual Arts Research, her work concerning teacher education, culturally competent teaching, diversity and inclusion, social justice, and educational equity is published broadly and her extensive presentations span national and international locations' incorporating keynote presentations sponsored by universities, cultural institutions, and national and international associations.
Knight is the first woman of color in her field to be nominated and elected by the National Art Education Association membership to serve as president of the association.
Knight's scholarly work has garnered international, national, state and university recognition. Her honors include the NAEA Distinguished Fellows Award, the John & Betty Michaels Distinguished Lecturer in Art Education Award, University Faculty Way Paver Award, Pennsylvania Art Education Association Outstanding Higher Education Art Educator Award, the NAEA J. Eugene Grigsby Jr. Award for outstanding contributions to the field of art education, and the Kenneth Marantz Distinguished Alumni Award from The Ohio State University.
Knight actively participates in professional service and community engagement through leadership on committees, within agencies, programs, and professional associations at various levels. She has written grants and received funding from international, national, state, and local sources for research and projects connected to teacher education, diversity, equity, inclusion, and access.
She holds a doctor of philosophy degree in art education from the Ohio State University, Columbus, Ohio; a master's of education degree in educational leadership from Saginaw Valley State University, Saginaw, Michigan; and a bachelor of arts degree in art education from North Carolina Central University, Durham, North Carolina.