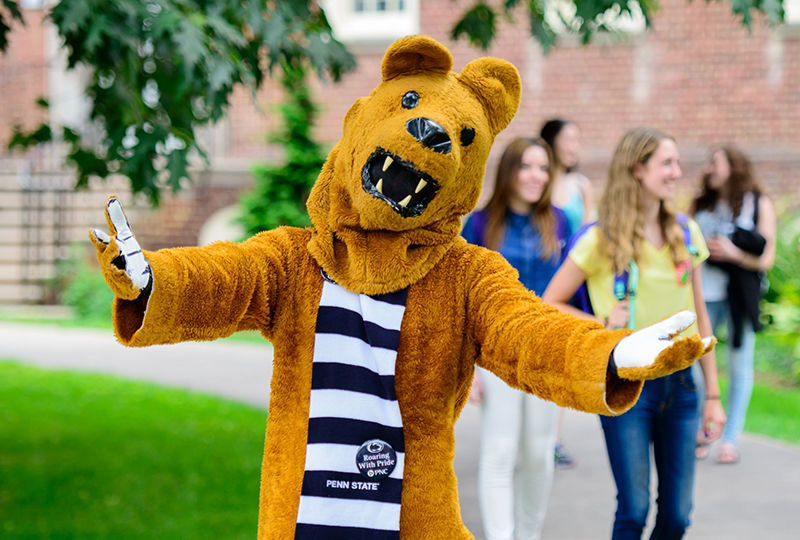 As part of our regular "We Are!" feature, we recognize eight Penn Staters who have gone above and beyond what's asked of them in their work at the University. 
This week, on behalf of the entire Penn State community, we'd like to say thank you to: 
David Bradley, custodial programs coordinator, and Scott "Scooby" Shoemaker, group leader of labor operations, both of the Office of Physical Plant, whose nominator wrote: "David and Scott, along with their OPP labor crew, were amazing to work with on the Student Affairs IT location change. They were flexible, easy to work with and communicated well during the hectic move. Thank you!"  

Elizabeth Hamen, education strategy and planning manager in the College of Medicine, whose nominator wrote: "Elizabeth supports a plethora of faculty, staff and students on multiple campuses. She does so with ultimate professionalism, but more importantly, she does so with kindness, enthusiasm and a smile." 

Chris Knepp, administrative support assistant, and Brandon Pash, IT support specialist, both of Student Affairs Information Technology, whose nominator wrote: "Chris and Brandon went above and beyond with the Student Affairs IT location change. Chris coordinated with the furniture vendor, OPP labor crew and representatives from salvage, transportation and parking, and facilities and access. Brandon made decisions on furniture and setup, and managed transports. Much appreciation." 

Rosemary Petrunyak, military/veteran pre-enrollment specialist at Penn State World Campus, whose nominator wrote: "Rose recently started in this new role and is a great advocate for our military students. Her work focuses on improving processes for our military students, and she also serves as an adviser for the Military Service Organization student club." 

Emma Progar, psychologist and group therapy coordinator at Counseling & Psychological Services (CAPS), whose nominator wrote: "Emma gracefully balances coordination of 20-30 therapy groups along with routine clinical roles at CAPS. Many are unaware of Emma's role in coordinating unexpected displays of gratitude. With sincerity, humility and compassion, she is deeply attuned to and passionately invested in staff wellbeing." 

Hayley Wilson, an undergraduate student studying criminal justice at Penn State Harrisburg, whose nominator wrote: "Hayley is a peer mentor for the Career Studies Program on our campus. This is a post-secondary education program for students with intellectual disabilities. Hayley gives 100% to her job as a peer mentor by supporting, encouraging and fostering independence with the students she mentors." 
Thank you David, Scott, Elizabeth, Chris, Brandon, Rosemary, Emma and Hayley — and to everyone who helps make Penn State such an incredible community! 
Do you know someone who deserves a shoutout? If you do, consider nominating that person by filling out a short online form.