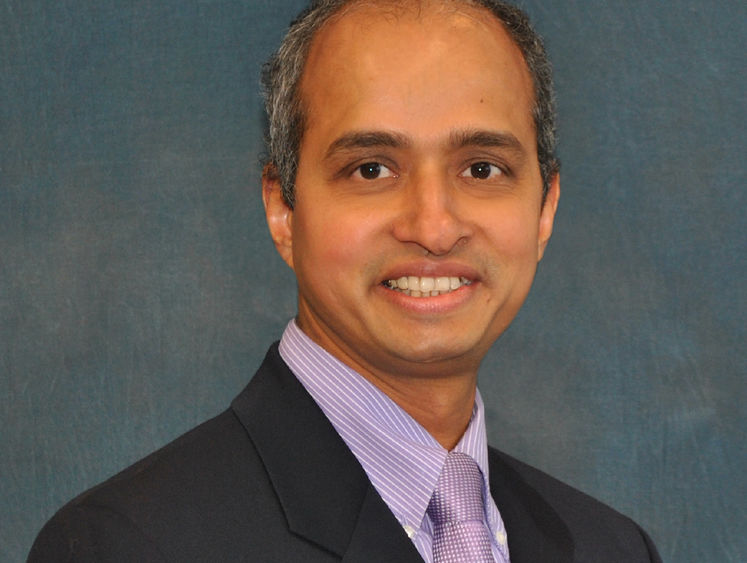 MIDDLETOWN, Pa. — Dinesh Pai, associate professor of supply chain management in Penn State Harrisburg's School of Business Administration, has been named the 2022-23 president of the Northeast Decision Sciences Institute (NEDSI).
Pai's research interests include supply chain management, business analytics, operations management in the service and healthcare industries, and mathematical programming.
Pai completed his doctorate in supply chain management at Rutgers University prior to joining Penn State Lehigh Valley. He came to Penn State Harrisburg in fall 2011. Pai also brings to the classroom corporate experience, having worked in various project management and operations-type positions. He has published in such journals as International Journal of Production Economics, American Journal of Emergency Medicine, Information Technology and Management, Internal and Emergency Medicine, Health Systems, International Journal of Health Policy and Management, Expert Systems with Applications, and the Journal of Rural Health.
Pai's professional affiliations include the Center for Supply Chain Research at Penn State, Decision Sciences Institute (DSI), INFORMS and the Indian Institution of Industrial Engineering (IIIE).
NEDSI will hold its annual conference from March 30 to April 1 in Washington, D.C. Penn State Harrisburg is a sponsor for the event. Faculty from the college's School of Business Administration and School of Science, Engineering and Technology will present at the conference, as well.
The Northeastern United States region is one of the five U.S. regions that comprise the professional society, the Decision Sciences Institute (DSI). The DSI is a professional organization of academicians and practitioners interested in the application of quantitative and behavioral methods to the problems of society. NEDSI holds an annual regional meeting each spring that features presentations of original research papers; doctoral students and new faculty development seminars; cutting-edge research innovation in the fields of accounting, business education, finance, human resources, management, marketing, analytics, machine learning, artificial intelligence, information systems, organizational behavior, operations management, strategic management and supply chain management, among others. Awards for "best paper" in several categories are given each year.