Roderick Lee is one of 15 tapped to provide guidance on program initiatives aimed at diversifying college business schools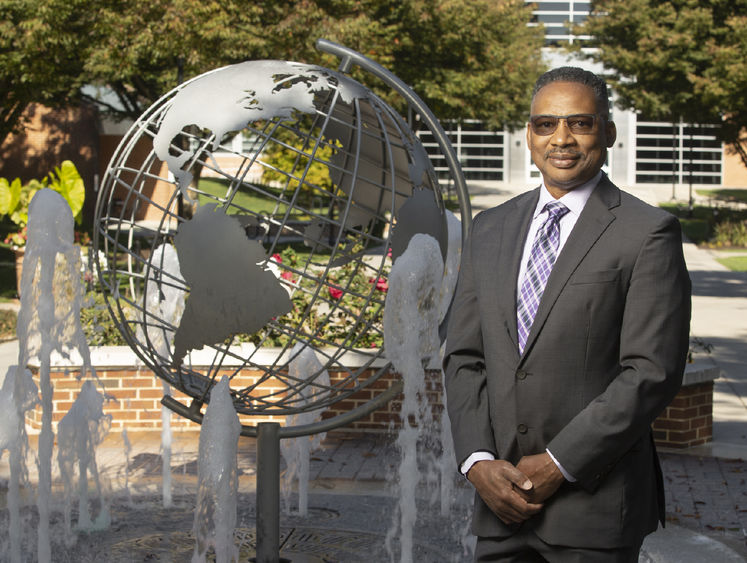 MIDDLETOWN, Pa. — Roderick Lee, associate professor of information systems in the Penn State Harrisburg School of Business Administration, has been appointed to serve on the inaugural advisory council of The PhD Project, a nonprofit organization helping to diversify college business schools and, ultimately, the business world.
Called the PAC-15, the advisory council is made up of 15 professors from 15 business schools nationwide. The committee will serve as the collective "voice" of The PhD Project's members, provide guidance as The PhD Project considers new programs and partnerships, and act as a sounding board for The PhD Project as it executes its strategy.
"I am truly honored to serve as an inaugural member of the PAC-15 and actively engage in advancing the PhD Project's five strategic initiatives. One area that I have specifically focused on is broadening the scope of the information systems discipline to include other business-related PhDs such as information technology, data science, and computer science," Lee said.
The committee includes three members from each of the five discipline associations (accounting, finance and economics, information systems, management, and marketing) and represents the diversity of The PhD Project's membership by ethnicity, race and gender. Members serve a minimum of two years and the group meets quarterly.
Founded in 1994, The PhD Project works to increase diversity in the business world. Since its launch, The Project has assisted more than 1,400 business professionals, graduate and undergraduate students receive their doctoral degree. The PhD Project also includes more than 230 students currently enrolled in business doctoral programs.
The Smeal College of Business at Penn State has been a charter partner of The PhD Project since its founding in 1994. In fall 2022, the School of Business Administration at Penn State Harrisburg recommitted. As part of an effort to broaden the membership, the College of Information Sciences and Technology at Penn State and three other information schools will be part of a one-year pilot program.