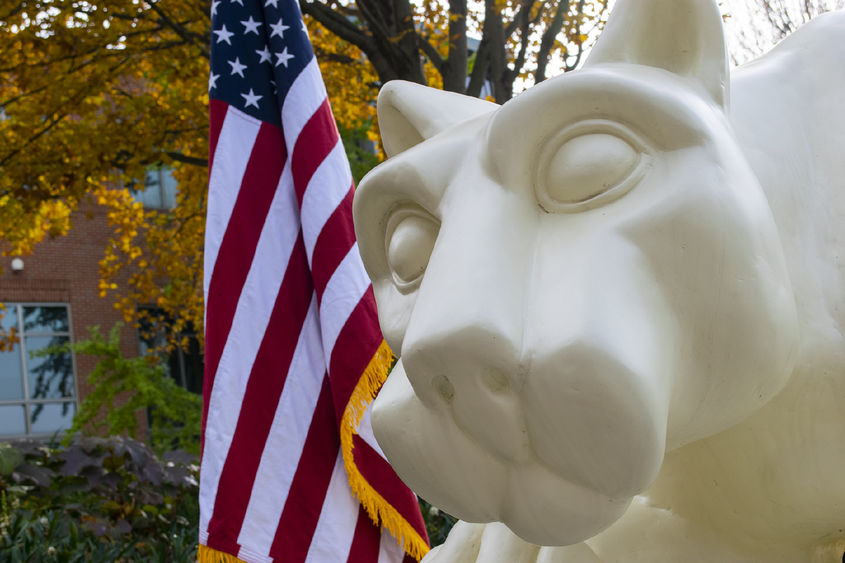 MIDDLETOWN, Pa. — More than two dozen Penn State Harrisburg faculty and staff members gathered Nov. 1 for military cultural competency training aimed at helping to create a more welcoming and supportive environment for veterans on campus.
Eugene McFeely, Penn State's senior director of veteran affairs and services, presented the "Be a Veteran Ally" training, which was requested by the campus' Office of Student Aid and Veteran Affairs. The program is a new Penn State offering.
"It's about building an understanding of the military and veterans community so that we can be more impactful in our interactions with them," he said.
McFeely added that there are artificial barriers and stereotypes that he hopes to help break down in order to facilitate better interactions with veterans — whether they are students or staff.
A portion of the session covered "Military 101" — the basics of the military, from proper definitions and terminology to details of how typical deployments might work. Topics also included the challenges veterans may face when returning to civilian life or coming to college, stereotypes about veterans, and information on the educational benefits available for those who have served.
Participants in the training received stickers they can post in their offices designating them as a veteran ally, so that student veterans know where they can go for assistance.
Currently, 187 Penn State Harrisburg students have identified themselves as veterans, a term used to cover active-duty military, retired veterans, reservists and guard members, according to Lauren Dinse, associate director of Student Aid and Veterans Affairs. At times, the campus has had more than 300 student veterans.
"We wanted to bring this opportunity to campus to raise awareness of the issues our veteran students face in their transition to civilian life, but more importantly, to continue a dialogue about how we as a campus can continue to support them and advocate for them in all campus spaces — inside and outside of the classroom," Dinse said.